News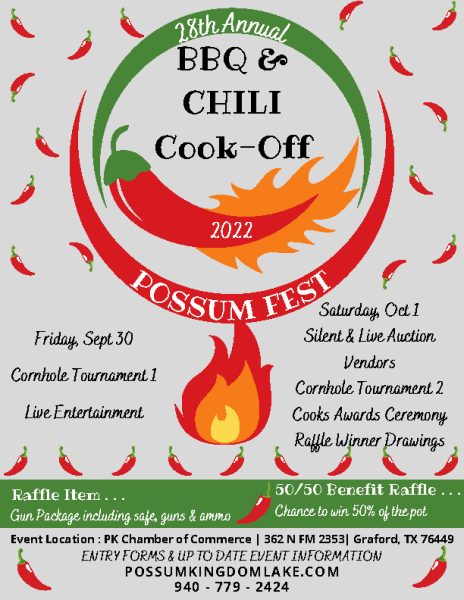 Come enjoy a weekend of fun!!!
2022 Possum Fest BBQ & Chili Cook-Off
Friday, September 30, 2022
* Cornhole Tournament 1 - Cash Prizes and gifts for all participants (click here for more information)
* Live Entertainment - Tempting Disaster will be playing live from 8PM to 11PM
Saturday, October 1, 2022
* Silent Auction & Live Auction
* Vendors
* Cornhole Tournament 2 - 50/50 winnings
* Cooks Award Ceremony
* Raffle Winner Drawings
If you would like to enter in the Cook-Off, click here for cook entry forms.
For Rules and Regulations for the Cook-Off, click here.
For the Schedule of the weekend's festivities, click here.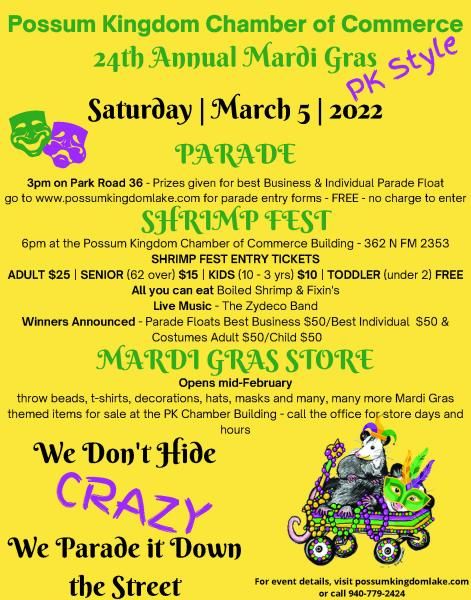 Saturday, March 5, 2022
SHRIMP FEST - come enjoy a festive atmosphere with live Cajun entertainment starting at 5pm and some of the best shrimp you've ever had, serving around 6pm.
MARDI GRAS STORE - Opens mid-February - stop by and get geared up for the Parade and festivities...there is a costume contest you need to be prepared for!
For more up to date information, visit our
Facebook
page.
So come join us at Possum Kingdom Lake where "We Don't Hide CRAZY...We Parade it Down the Street!"
Click here
to view a video of the PK Mardi Gras parade.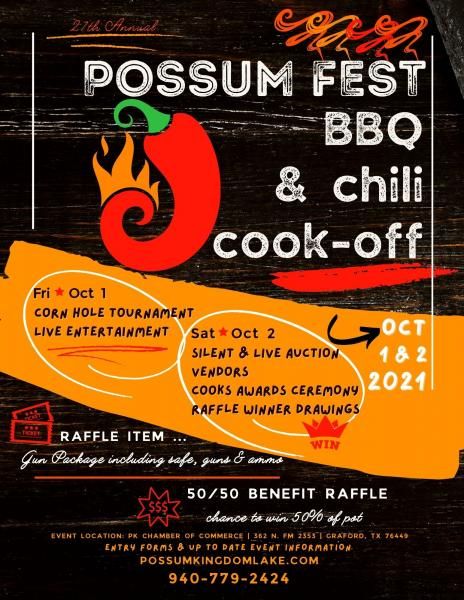 Join us for the 27th Annual POSSUM FEST BBQ & CHILI COOK-OFF | October 1 & 2, 2021 at the Possum Kingdom Chamber of Commerce.
We BBQ for fun here!
If you would like to enter the cook- off, click here for cooks forms.
If you are interested in donating an auction item for the live or silent auction,click here for donation forms.
Contact us at pkchamber@possumkingdomlake or call us at 940-779-2424.
For up-to-date event information, visit our Facebook page.
POSSUM FEST EVENT SCHEDULE
Friday
● SILENT AUCTION & LIVE BAND 8:00pm-11:00pm
Saturday
● SILENT AUCTION 10:00am-2:00pm
● LIVE AUCTION 4:00pm
● COOKS AWARDS Cook-off winners - place 1-5 announced immediately after the live auction
● BENEFIT & RAFFLE DRAWING Benefit & raffle drawing winners will be announced after the cooks awards
***THIS EVENT DOES NOT SELL ALCOHOLIC BEVERAGES - BYOB - NO GLASS CONTAINERS ALLOWED***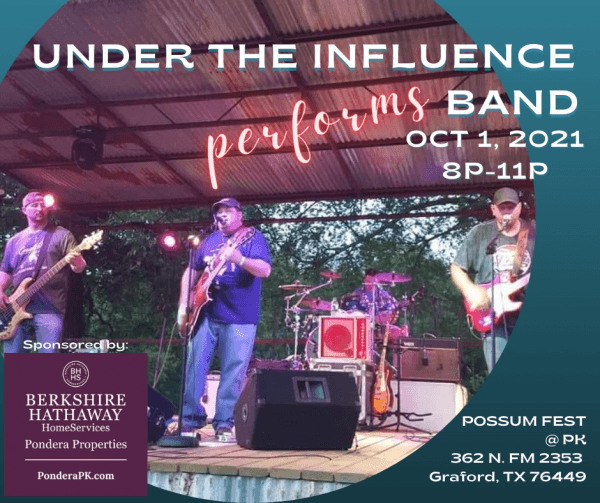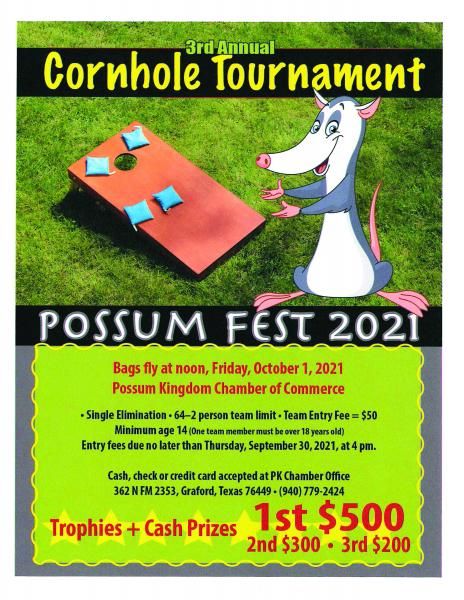 click here for cornhole entry form.
A great way to get PK Lake news! PK Lake Reporter available on YouTube, click here to watch all segments. Subscribe and get notifications on new news!