News
A great way to get PK Lake news! PK Lake Reporter available on YouTube, click here to watch all segments. Subscribe and get notifications on new news!
Presented by Kevin VanDuser
Chamber of Commerce Office
Saturday, March 13, 2021 | 9:00 am to 12:00 pm
362 N. FM 2353 | Graford, TX 76449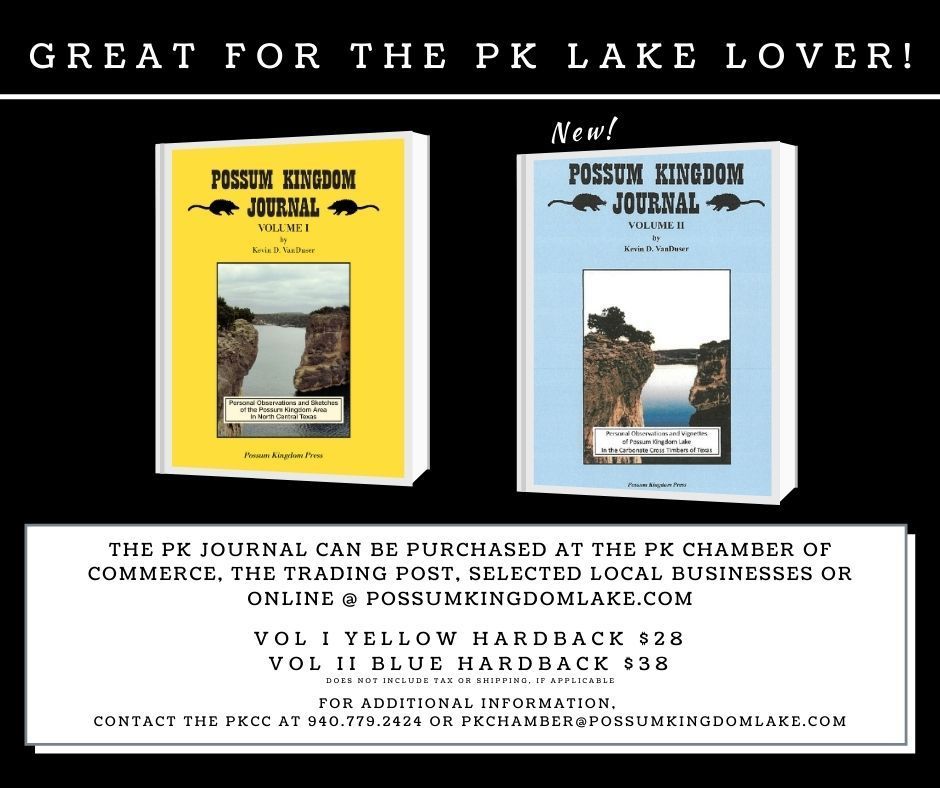 2021 PK Mardi Gras Parade and Shrimp Fest **Cancelled**
COVID-19 has certainly impacted our community in many ways. The Chamber of Commerce Directors were able to modify plans for Possum Fest in 2020 to have a successful event.
We are now sorry to say that is not the same for PK Mardi Gras 2021. The strict rules in place to combat the spread of this illness do not allow us to have the 2021 Mardi Gras Parade or Shrimp Fest. Gatherings of that nature are forbidden. The directors are totally committed to the safety of this community and hope to plan a huge event for the members when the situation allows.
The PK Mardi Gras will continue in 2022, hopefully, so let's all look forward to double the fun next year at the 2022 MARDI GRAS PARADE AND SHRIMP FEST!!!
Saturday | December 5, 2020 | 6pm
Bring your Christmas wish list and camera! Bonitaville, located on FM 2951 - enjoy the outdoor Christmas decorations too!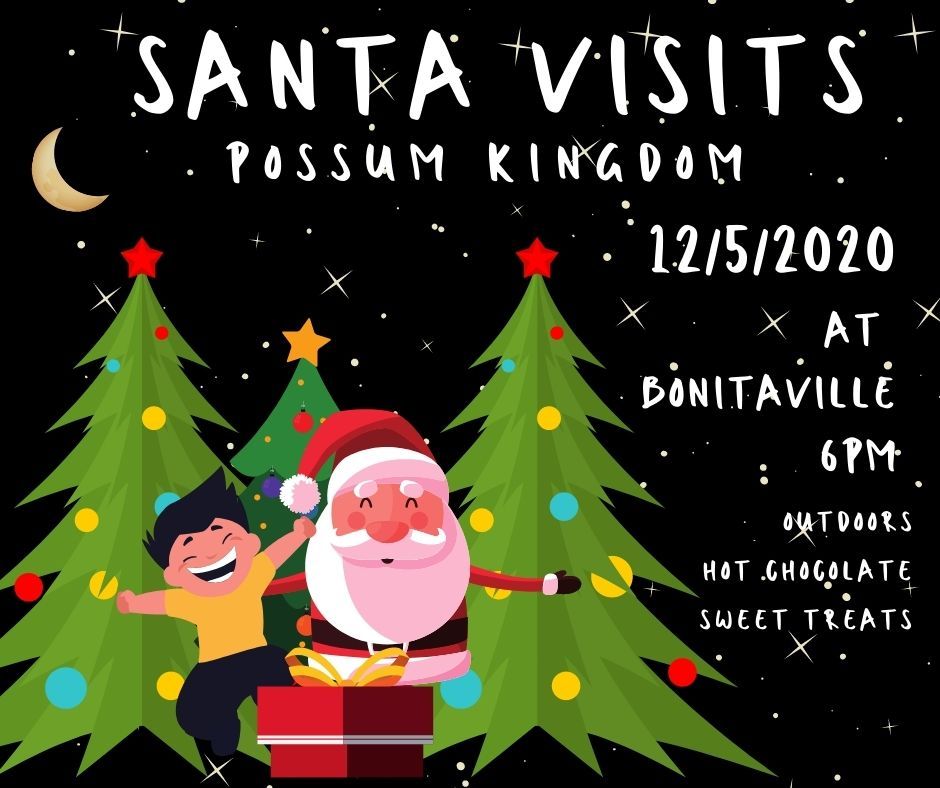 November 28, 2020 | 7pm
Come join in the family fun | hot chocolate and sweet treats!