PK Mardi Gras Parade & Shrimp Fest!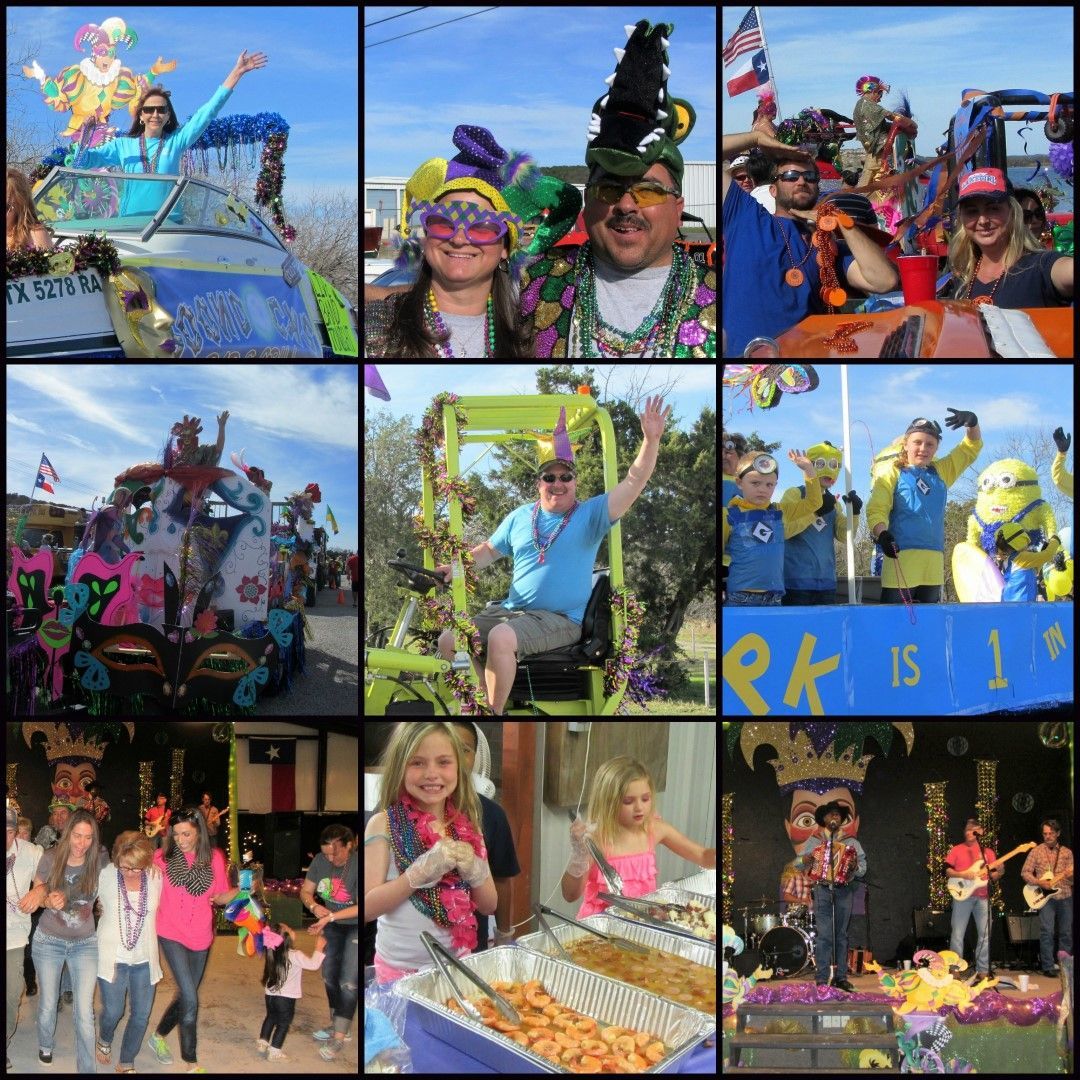 Saturday, March 3, 2018
Parade @ 3pm
Shrimp Fest @ 6pm
Mardi Gras PK Style starts off with a fun and wacky parade. Come as a spectator, or join the parade line-up...it's free...just complete a parade entry form (see details here). Tickets available for the all you can eat shrimp fest. Enjoy boiled shrimp and all the fixin's, live cajun entertainment, costume contest, announce parade float winners and dancing! Complete event details here, or contact the Possum Kingdom Chamber of Commerce at 940-779-2424.
Shrimp Fest tickets for sale, come by the office or call us to purchase. All-you-can-eat Adults $23, Senior 62 over $15, Kids 10 under $10