News
Saturday | December 5, 2020 | 6pm
Bring your Christmas wish list and camera! Bonitaville, located on FM 2951 - enjoy the outdoor Christmas decorations too!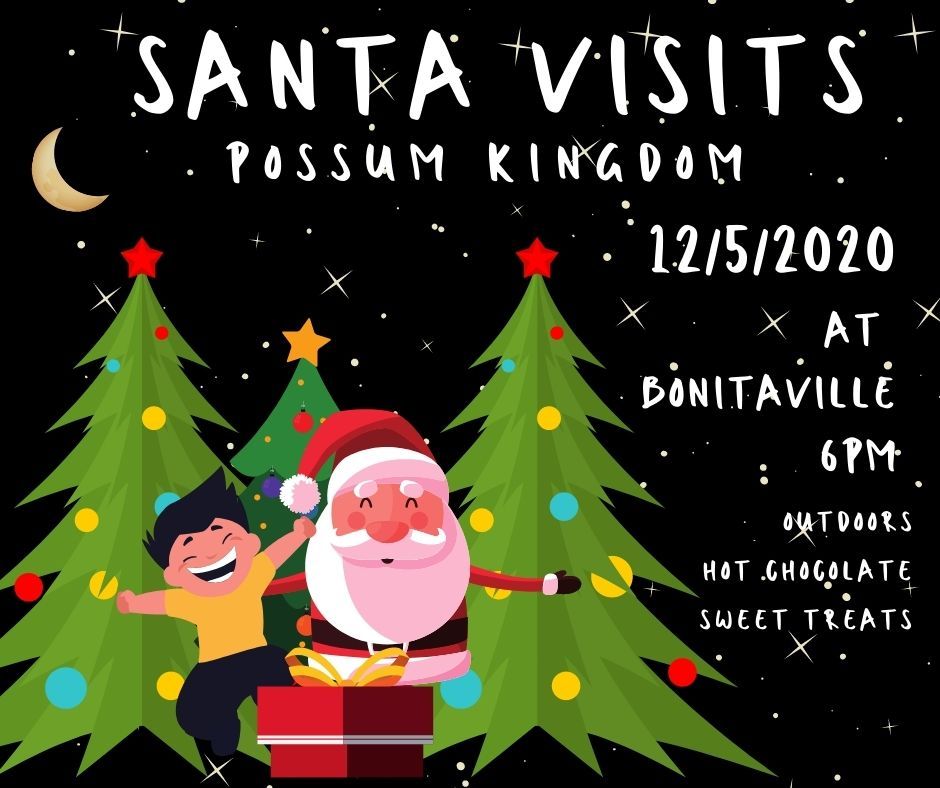 November 28, 2020 | 7pm
Come join in the family fun | hot chocolate and sweet treats!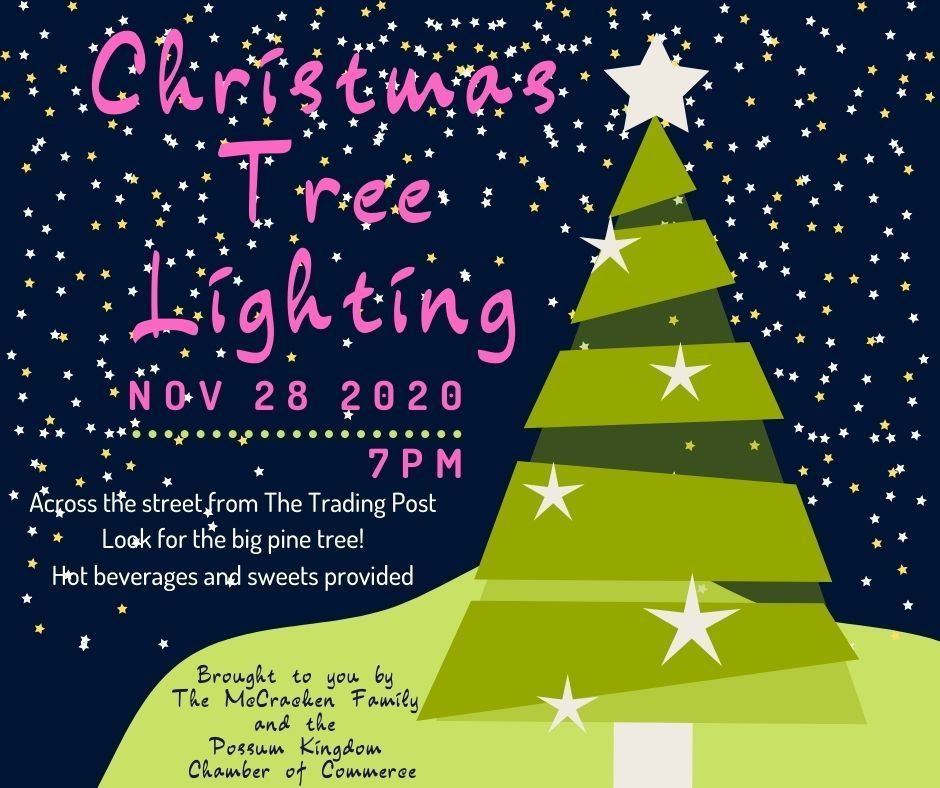 Thanks to all that participated in the 2020 Possum Fest BBQ & Chili Cook-Off. Once again, all the cooks and volunteers were amazing...thanks for everything!!!
Congratulations to the 2020 Possum Fest BBQ & Chili Cook-Off 1st place winners at Possum Kingdom Lake!!!
Click here for a complete list of winners.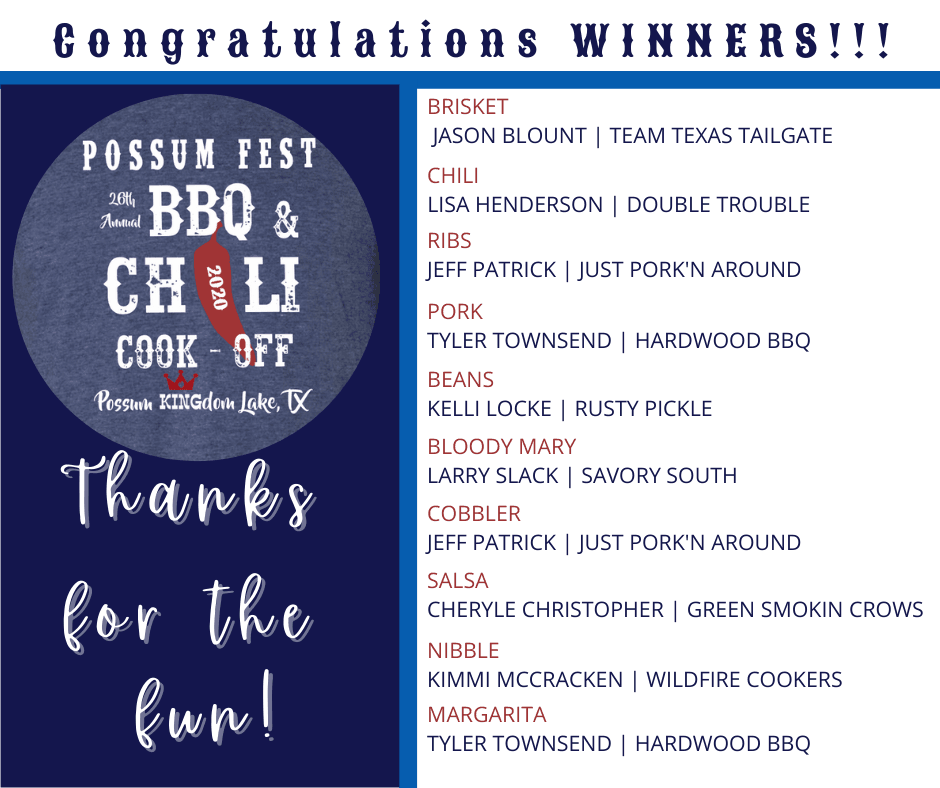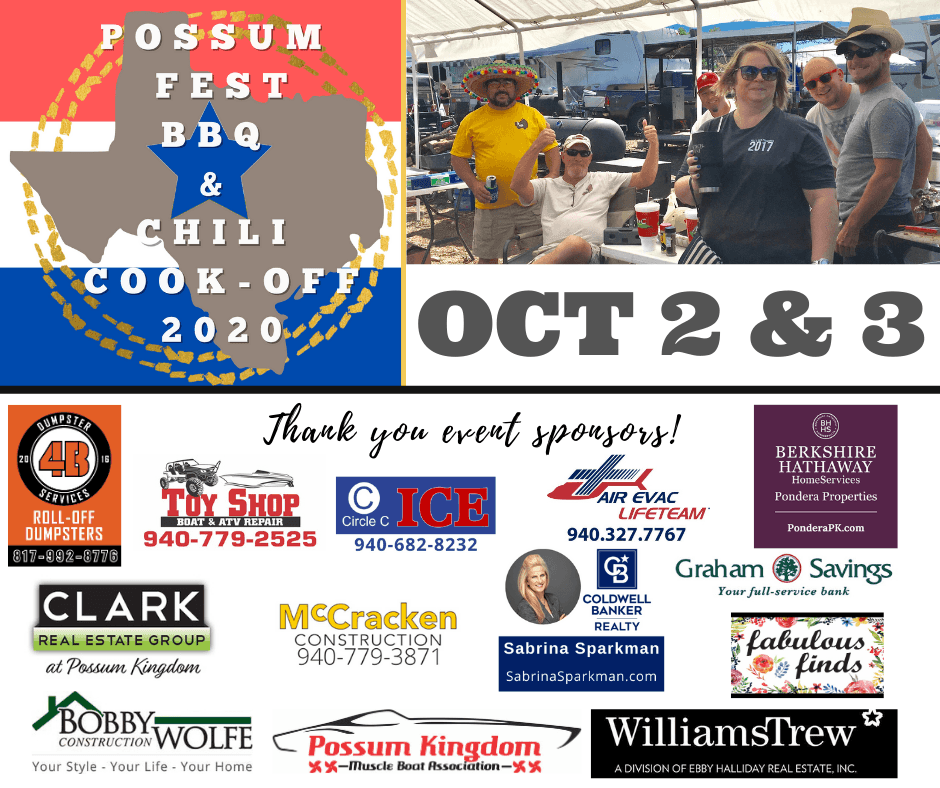 26th Annual Possum Kingdom Lake BBQ & Chili Cook-Off October 2 & 3 2020.
This year the cook-off and corn hole tournament will be an outdoor event only-no inside activities.
Corn Hole Tournament - FRIDAY | 12 noon

CHRIS SHACKELFORD PERFORMS - FRIDAY | 8p-11p

Fundraiser silent auction - FRIDAY & SATURDAY


Cooks Awards Ceremony -SATURDAY

Benefit Raffle Drawing - SATURDAY
Click here for event information and cook entry forms. Thanks and contact us if you have any questions.
The Possum Kingdom Chamber of Commerce would like to publicly thank everyone that donated to the 2020 Hell's Gate Fireworks Show. The incredible show happened because of you! We reached the $30,000 goal to cover the cost of the fireworks show. The continued level of support indicates to the PK Chamber of Commerce that many believed in the importance of this 33-year tradition. Thanks also to our county first responders, Palo Pinto County, Brazos River Authority and all that attended the show. Celebrating life, freedom and America!