News
The fireworks show cost the PK Chamber $30,000, your donation of any amount would be greatly appreciated to help us continue this amazing tradition!
Just click on the donate button at the top of this page.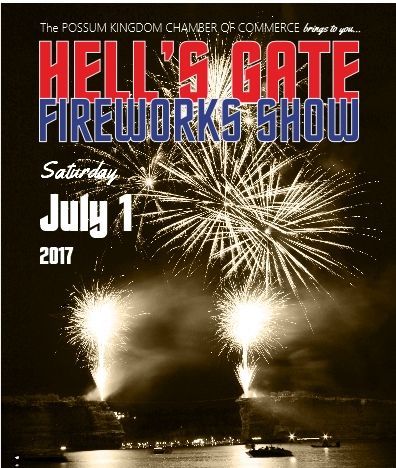 Save
Save
June 3rd 2017 Meet at Bonitaville @ 10am
Drive your boat on beautiful PK Lake for the 1st Muscle Boat Fun Run of 2017.
No set stops, just cruising the lake with friends!
Join us after the fun run at Rockin'S Bar & Grill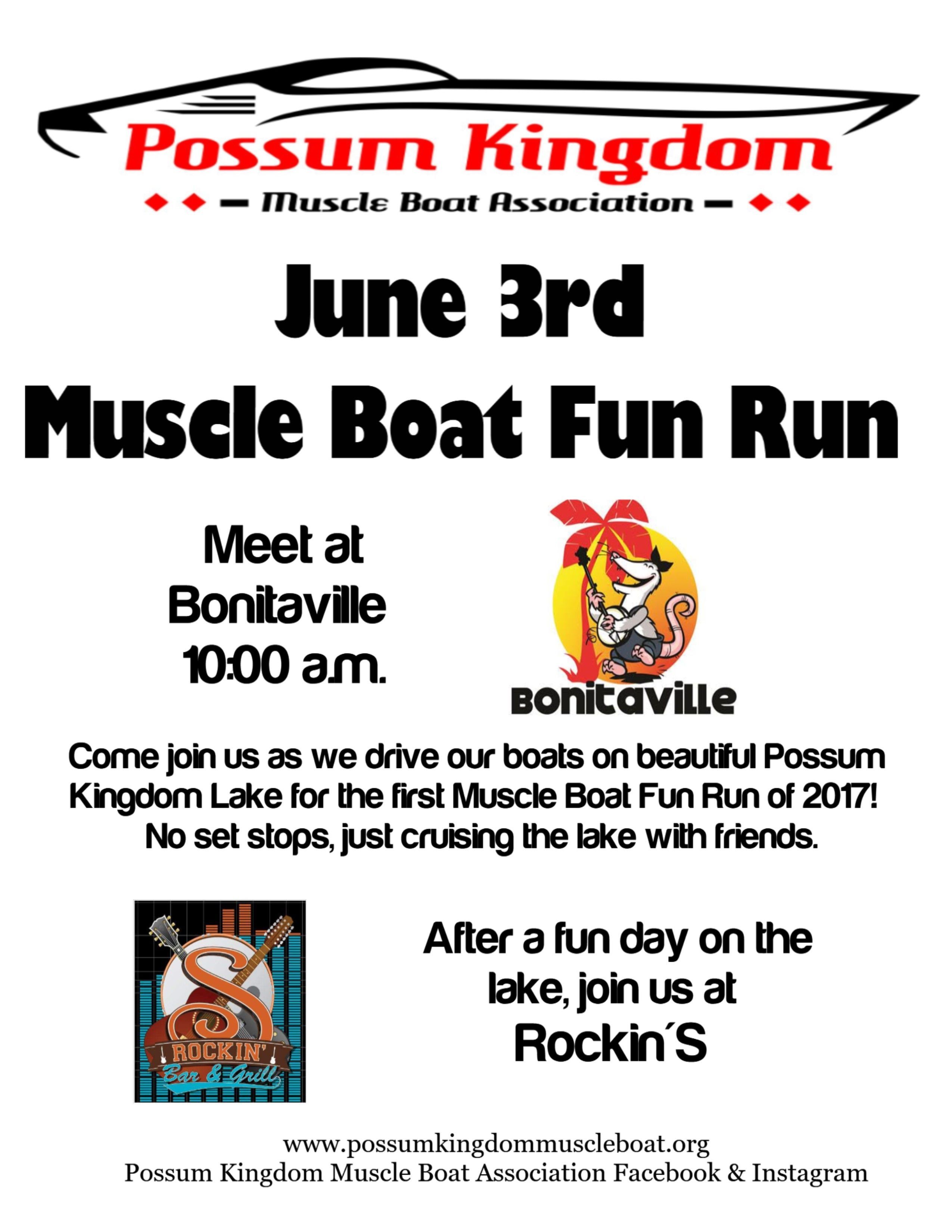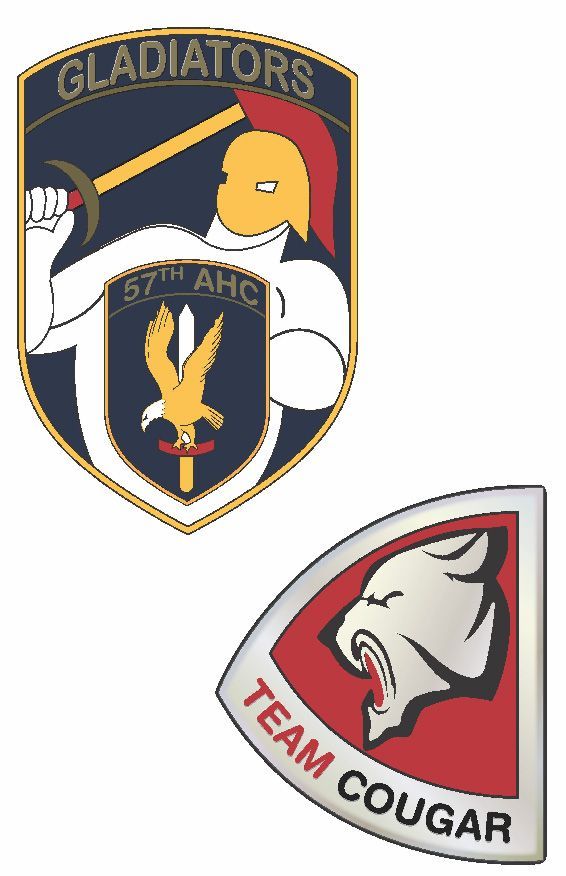 SATURDAY, MAY 20, 2017 - Armed Forces Day
8AM at the Possum Kingdom Lake Chamber Of Commerce
USATF Certified 5K Course, TX 14169ETM
Run and walk start and finish at the Possum Kingdom Lake Chamber of Commerce, 362 N. FM 2353.
The run is on relatively flat paved roads. The walk is child safe off road in the rear property of the PK Chamber of Commerce.
1st Place Overall Male/Female receive $125 cash prize
Read more: 3RD Annual Run For 57TH AHC, 5K Run & 2K Fun Walk
The Palo Pinto Historical Commission Presents
Palo Pinto County On Tour - Saturday, April 29, 2017 - 9am - 4pm
Self-Paced Historical & Wildflower Tour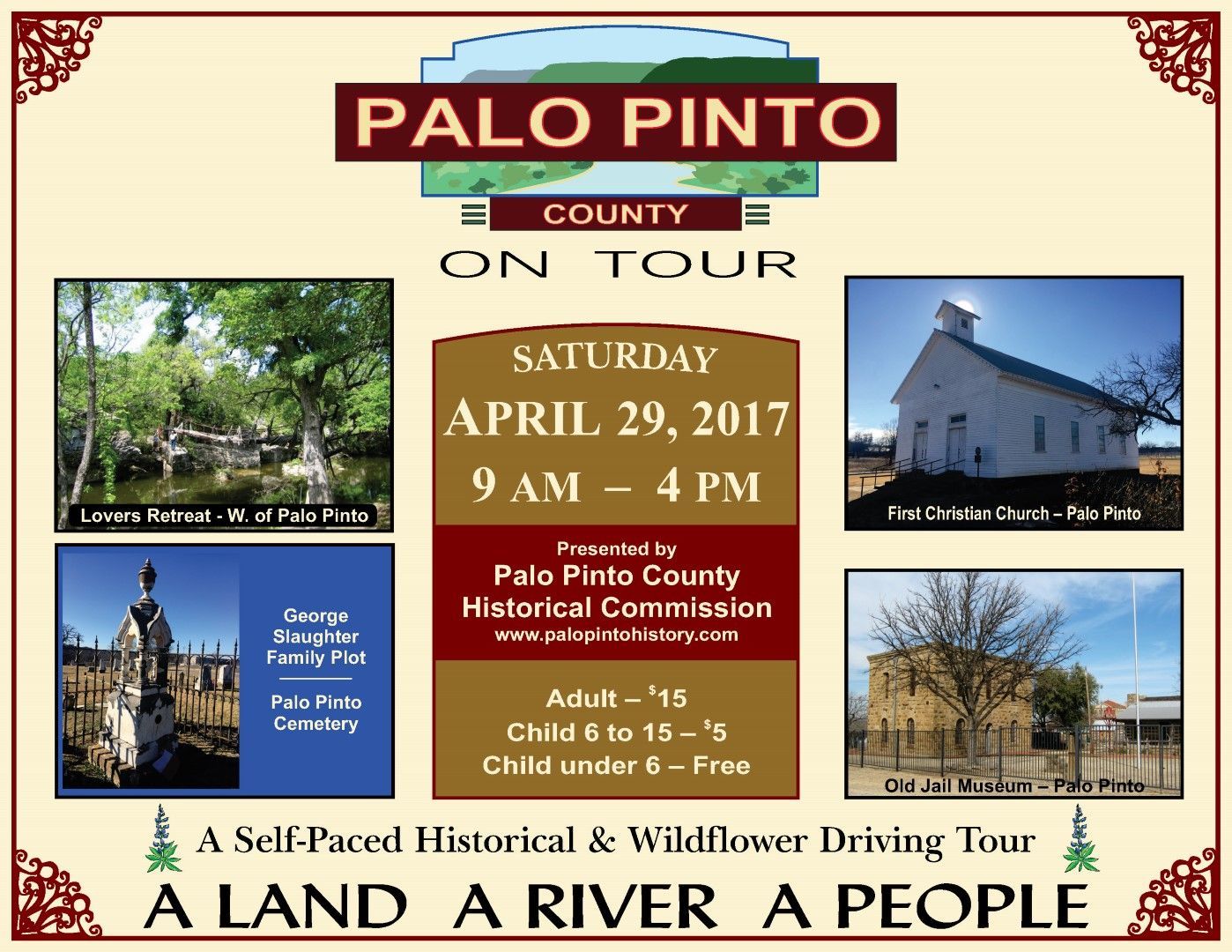 Also, visit Strawn, Texas for the BASH ON THE BRICKS event.
Possum Kingdom Chamber of Commerce Presents...
Easter Eggstravaganza
Easter Egg Hunt - Easter Bunny - Sweet Treats!
Fun begins at 4pm, Saturday, April 15th at Public Use Area North D & D located on FM 2951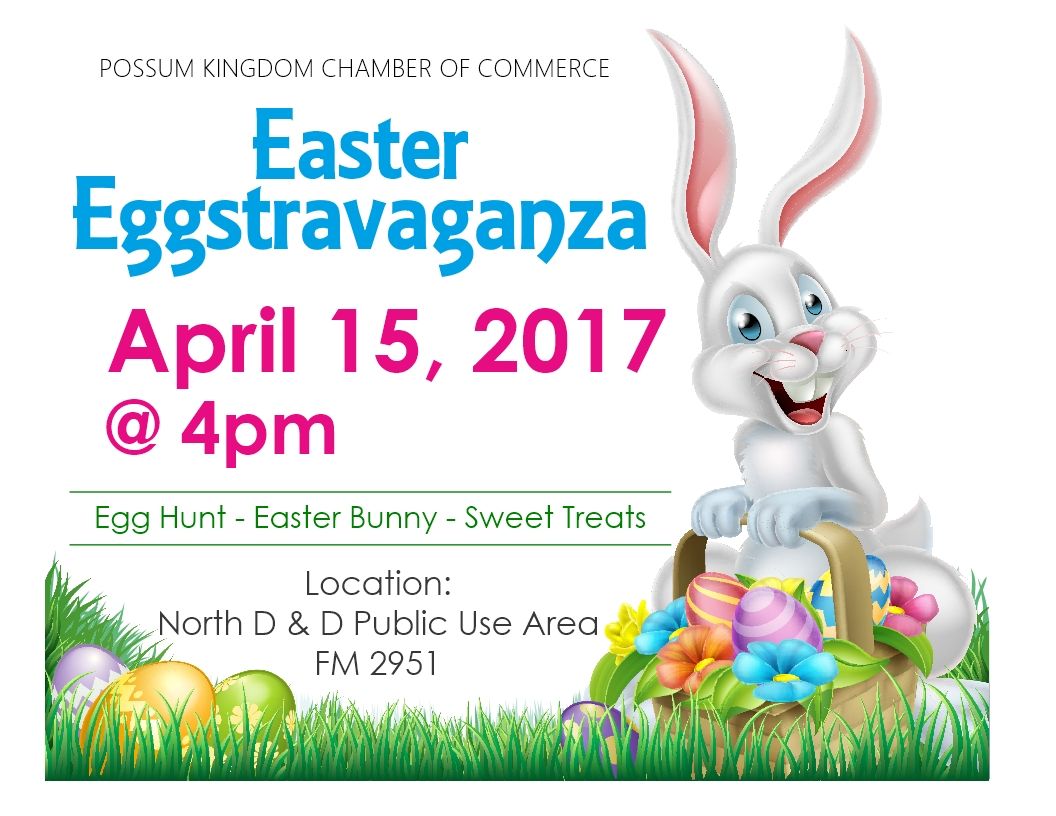 Save