News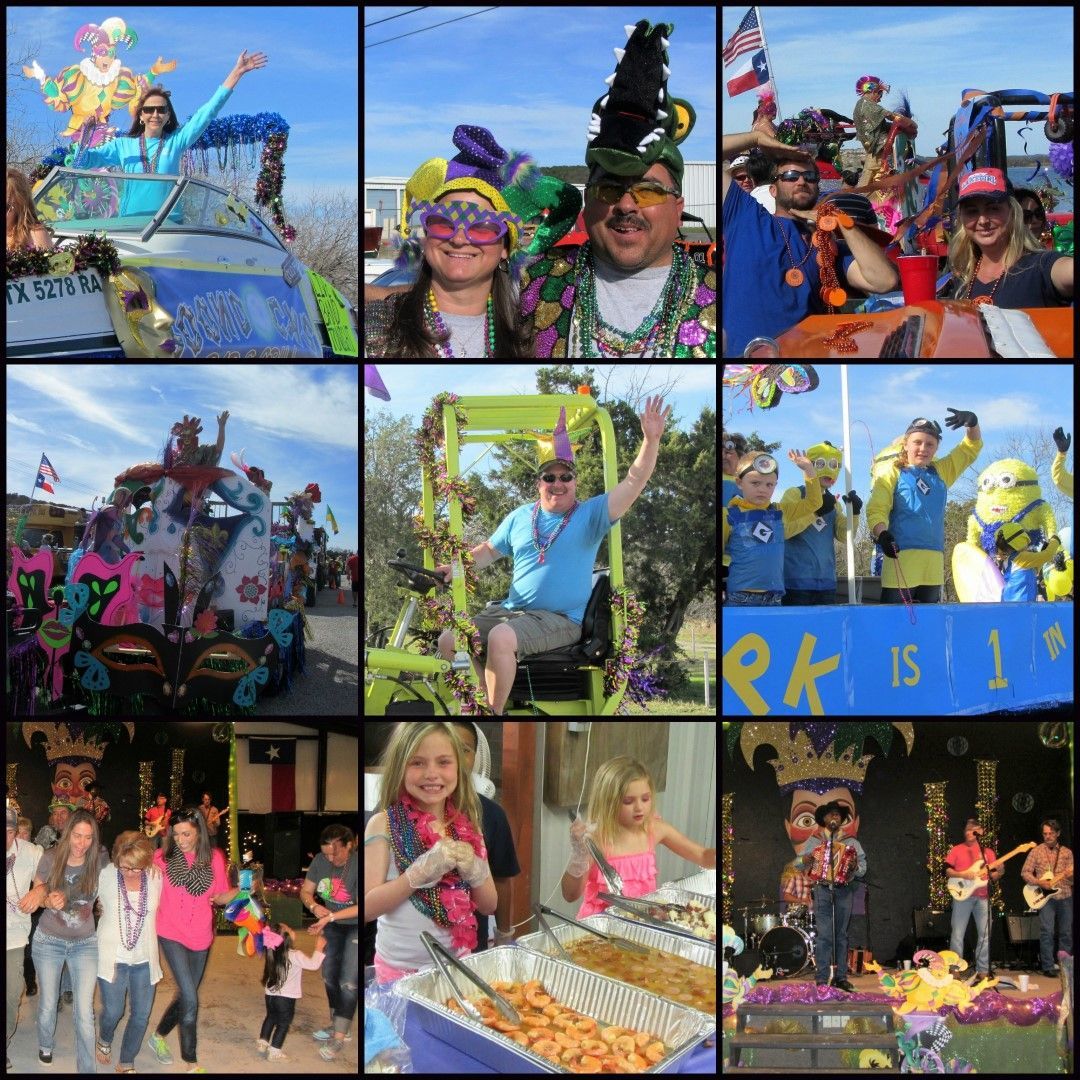 Saturday, March 3, 2018
Parade @ 3pm
Shrimp Fest @ 6pm
Mardi Gras PK Style starts off with a fun and wacky parade. Come as a spectator, or join the parade line-up...it's free...just complete a parade entry form (see details here). Tickets available for the all you can eat shrimp fest. Enjoy boiled shrimp and all the fixin's, live cajun entertainment, costume contest, announce parade float winners and dancing! Complete event details here, or contact the Possum Kingdom Chamber of Commerce at 940-779-2424.
Shrimp Fest tickets for sale, come by the office or call us to purchase. All-you-can-eat Adults $23, Senior 62 over $15, Kids 10 under $10
The Comedy Zone is coming to The Cliffs
Saturday November 11, 2017 at 7pm at the Conference Center Tickets are $7.00
The Bar will be open at 6:30pm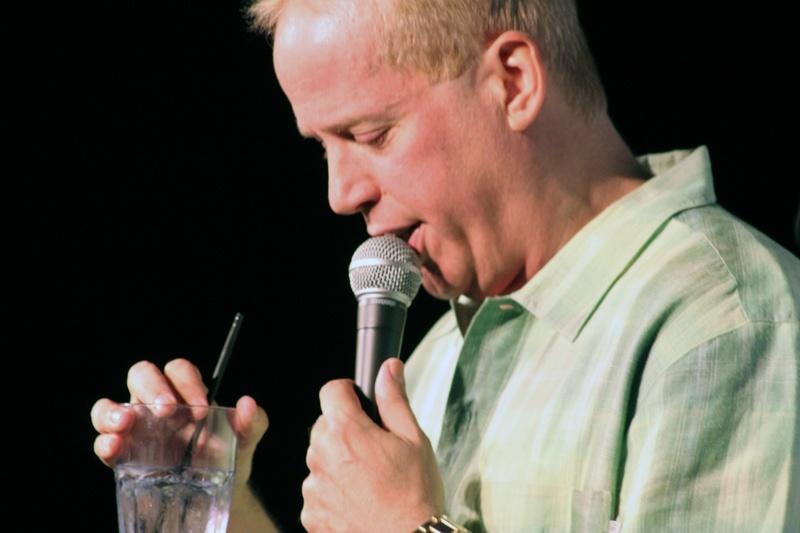 Headliner: JIM HOLDER Jim Holder is an 20+ year veteran of stand-up comedy who has headlined comedy clubs from coast-to-coast.
Read more: The Comedy Zone - Jim Holder at The Cliffs Resort
November 11, 2017
4th Annual Craft & Vendor Fair at Possum Kingdom Chamber of Commerce. Lots of vendors, door prizes and refreshments. Come out and get your Christmas shopping done all in one place. Something for everyone!
For updates look at the Facebook page https://www.facebook.com/events/167885003789107/?acontext=%7B%22action_history%22%3A%22null%22%7D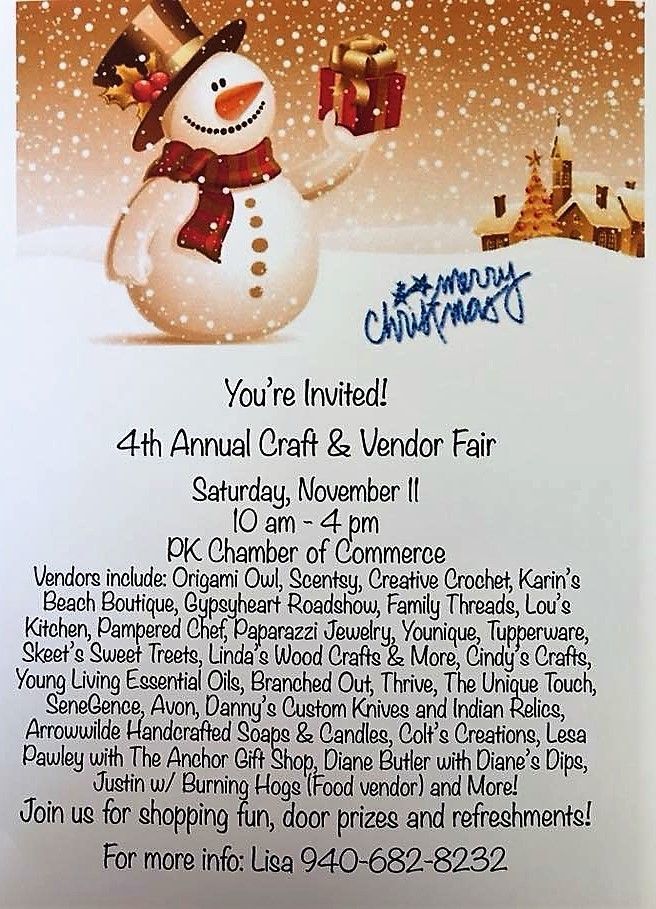 Looking for something different and fun to do? Don't miss this show! Fun, interactive crime solving combined with catered meal from 2 Old Crows...can't go wrong there!! Seats will be limited, so get your tickets soon.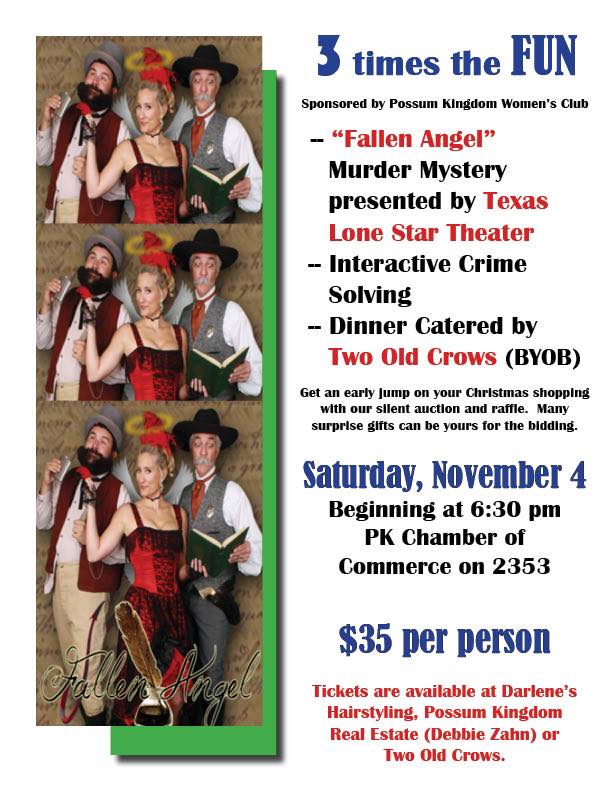 Zach Edwards Band 8pm-11pm - $5 cover
Costume Contest with prizes at 9pm and Lush Grill serving until 9pm