News
The Comedy Zone is coming to The Cliffs
Saturday November 11, 2017 at 7pm at the Conference Center Tickets are $7.00
The Bar will be open at 6:30pm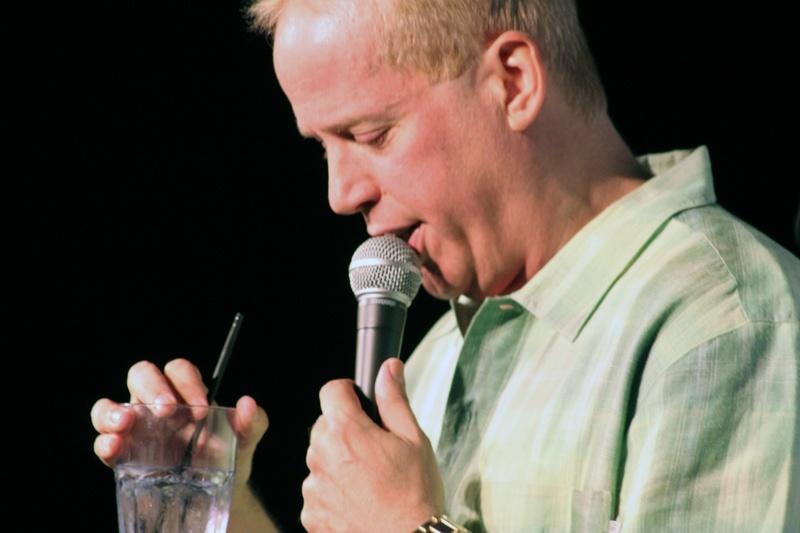 Headliner: JIM HOLDER Jim Holder is an 20+ year veteran of stand-up comedy who has headlined comedy clubs from coast-to-coast.
Read more: The Comedy Zone - Jim Holder at The Cliffs Resort
November 11, 2017
4th Annual Craft & Vendor Fair at Possum Kingdom Chamber of Commerce. Lots of vendors, door prizes and refreshments. Come out and get your Christmas shopping done all in one place. Something for everyone!
For updates look at the Facebook page https://www.facebook.com/events/167885003789107/?acontext=%7B%22action_history%22%3A%22null%22%7D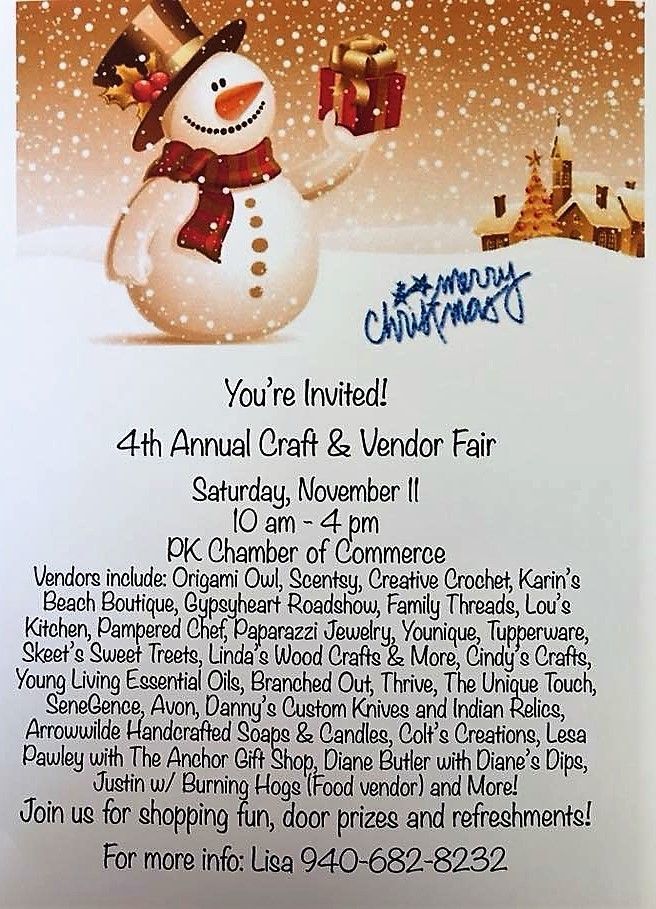 Looking for something different and fun to do? Don't miss this show! Fun, interactive crime solving combined with catered meal from 2 Old Crows...can't go wrong there!! Seats will be limited, so get your tickets soon.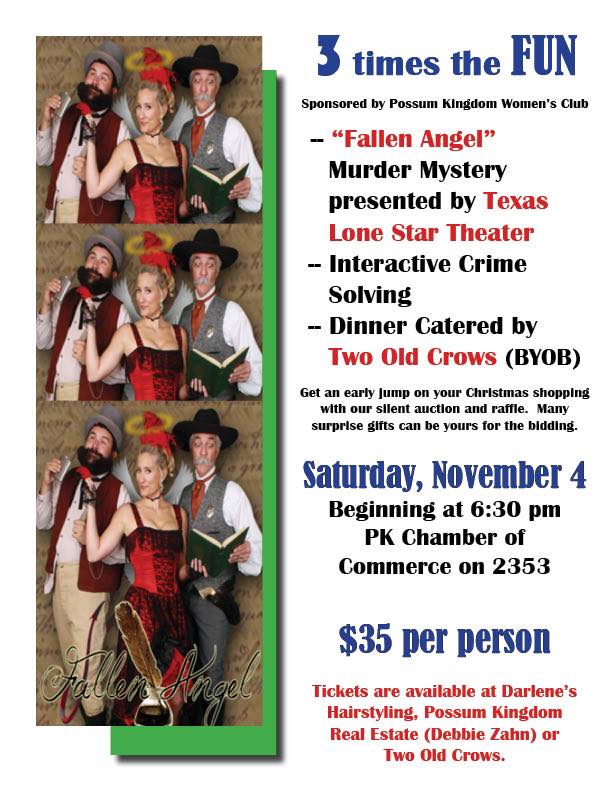 Zach Edwards Band 8pm-11pm - $5 cover
Costume Contest with prizes at 9pm and Lush Grill serving until 9pm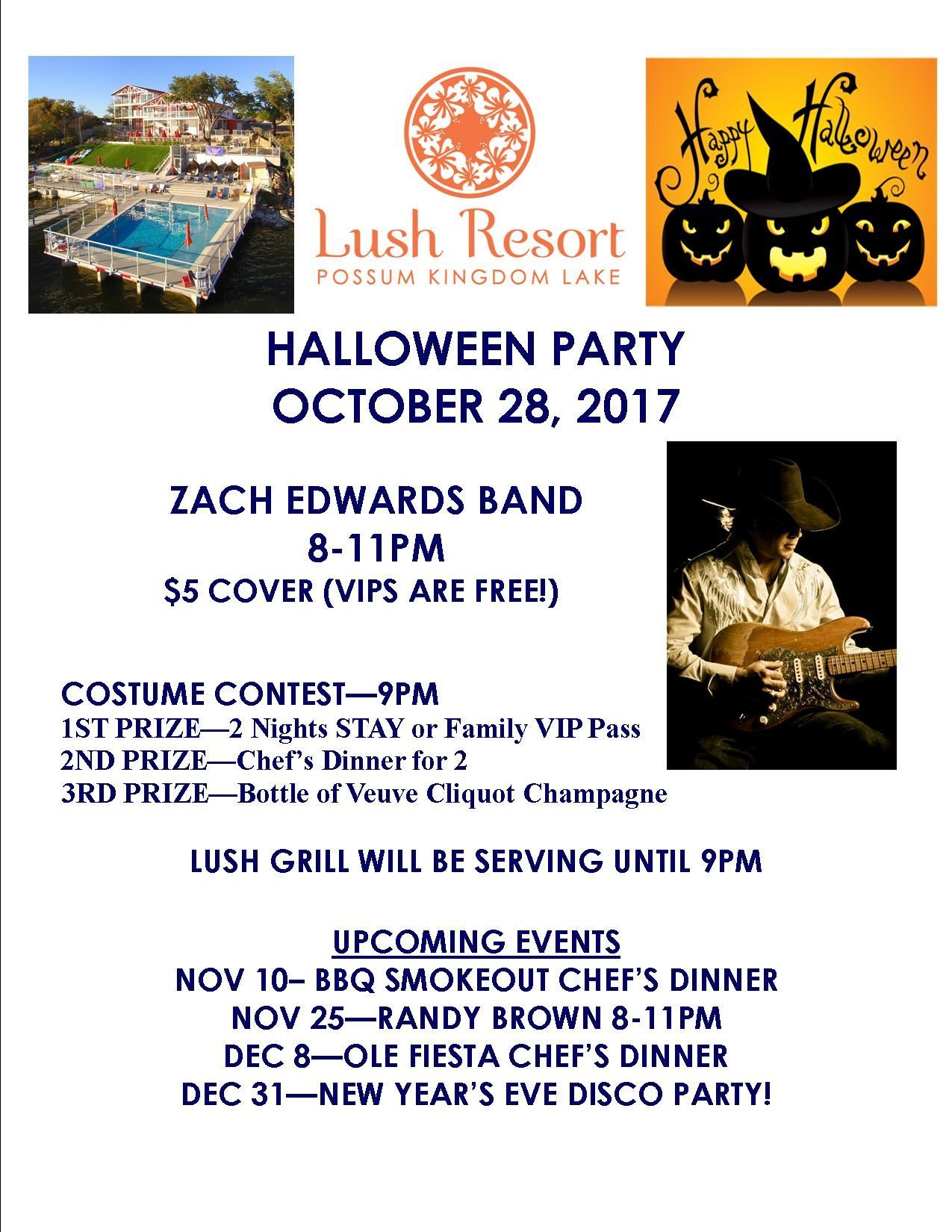 Possum Kingdom Chamber of Commerce invites kids and adults to TRUCK or TREAT & Hayride in Possum Gulch! Saturday, October 28th @ 7pm. We would like grown-ups to join in on the fun...just line up your truck (or car) in Possum Gulch (behind the PK chamber building) and hand out treats to all the little ghost and goblins or Possum Kingdom Lake. FREE & open to ALL.
NEW this year - hayride in Possum Gulch and the East side PKVFD next door will have a SPOOK HOUSE from 6pm-9pm.
Bundle up and come join the fun!!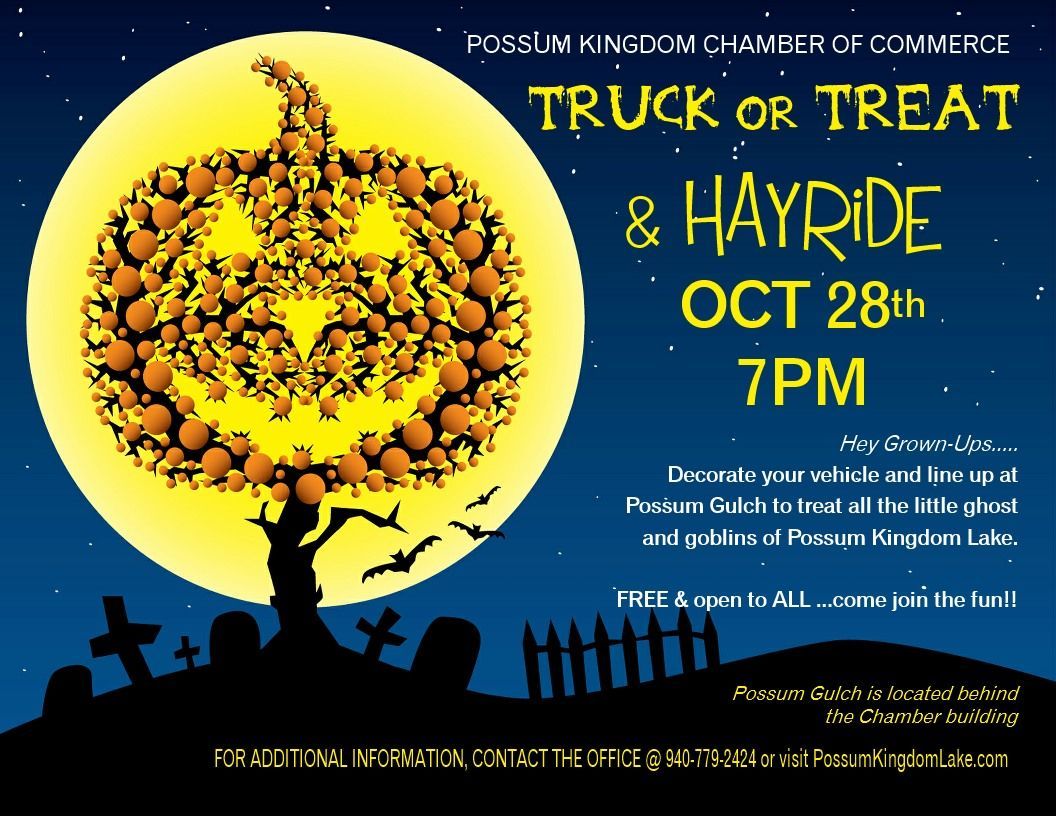 Bloody Mary:
1st place - Shane Hausler with Two Moons BBQ
Salsa:
1st place - John Fletcher with Smokin' Guns
Beans:
1st place - Kelly Locke with Rusty Pickle
Ribs:
1st place - Gary Kelly with Road Crew BBQ
Chili:
1st place - Kathy Lanpher with Williams Trew
Pork:
1st place - Gary Kelly with Road Crew BBQ
Brisket:
1st place - Gary Kelly with Road Crew BBQ
Cobbler:
1st place - Donna Etheridge with St. Peters
Nibble:
1st place - Craig Hutson with River Road Rats
Margaritas:
1st place - Carol Lampier with PK Smokin' Guns
Showmanship:
Two Old Crows and River Road Rats
People's Choice Awards:
Burnin' Hogs with 782 tickets sold!
Winner of Cub Cadet 54" Zero Turn Mower Drawing - Chris Oxford out of Granbury, TX
Click Here to view all winners.

Thank you to everyone who participated in this year's Possum Fest. A special thanks to all of the cooks, volunteers and people who donated items for the auctions. We look forward to this event every year and we hope to see ya next time!