News
At The Trading Post, Whataburger/PK General Store and the PKCC office $15 each If your size is not available, you will be able to order online this year - go to our website www.possumkingdomlake.com or call us 940-779-2424.
Red Bull Cliff Diving June 1 & 2, 2018 at Hell's Gate...we are proud to say Hell's Gate | Possum Kingdom Lake | TEXAS | USA enters the Hall of Fame World Series all time favorite location!!! Congratus PK!!!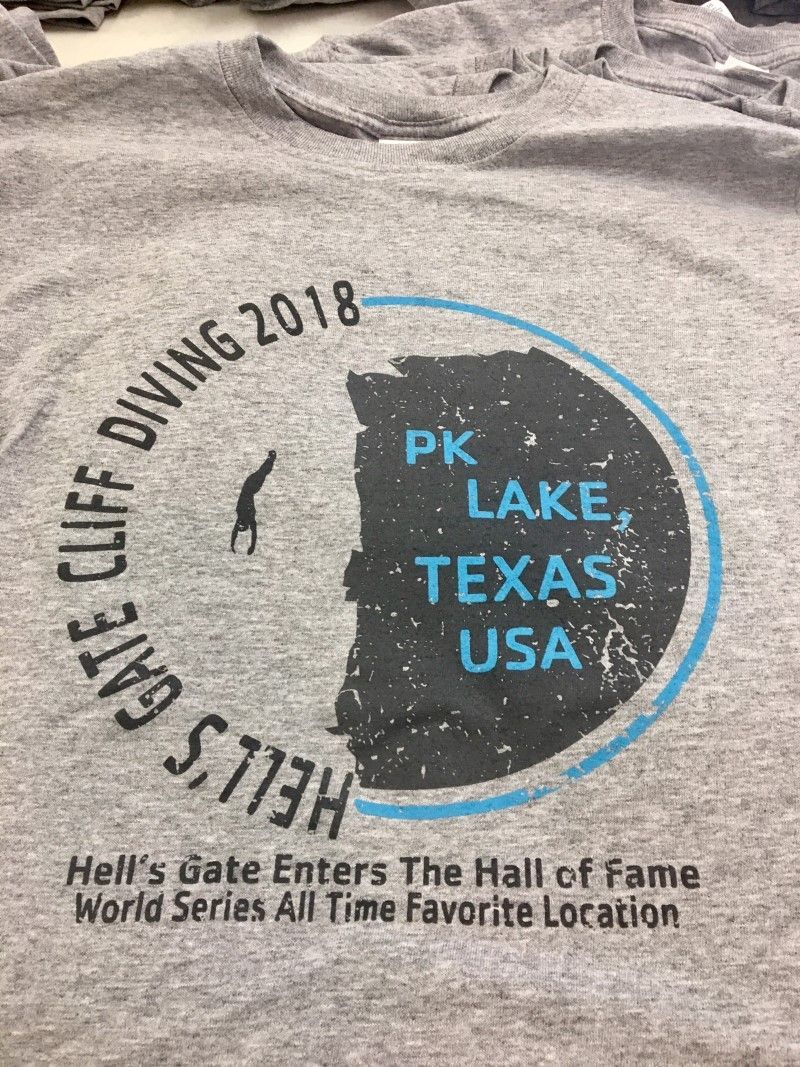 PK Easter Egg Scramble @ the YMCA Camp
Saturday, Marach 31, 2018 - 10:30am-11:30am
Egg Scramble begins @ 11am sharp
NEW LOCATION & TIME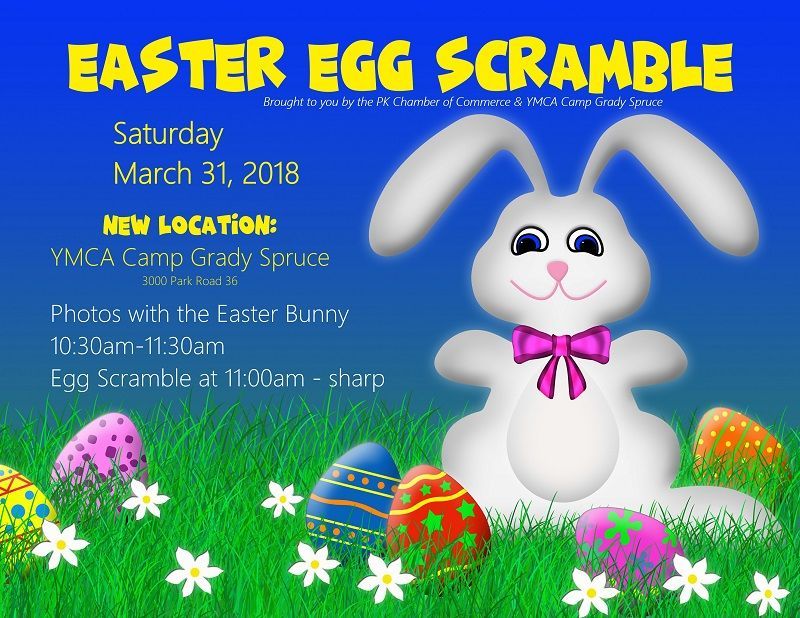 The PKCC would like to thank all that participated in the 2018- 21st Year PK Mardi Gras Parade and Shrimp Fest.
A big CONGRATULATIONS to the parade winners! Thanks for making this event a a fun time...great sunny weather and a total of 39 parade floats!!
This event was a success because of all the awesome - hard working volunteers, which include cooks, decorating, clean up, parade organization and the sales/service staff. Also, a big THANK YOU those that took the time and energy to entertain us... the creative and crazy parade and costume participants!! You made the day. A SPECIAL thank you to the cooks, set-up and servers - 691 tickets were sold...that's a LOT of shrimp served!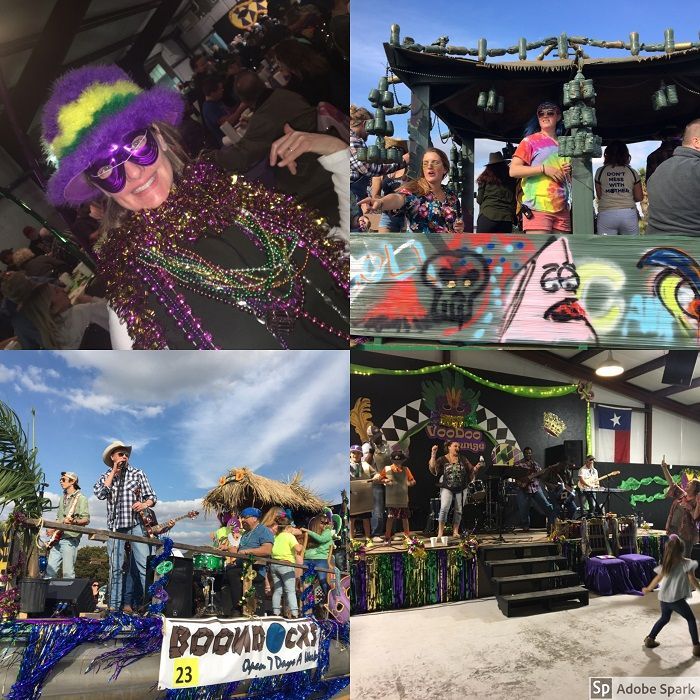 And the winners are...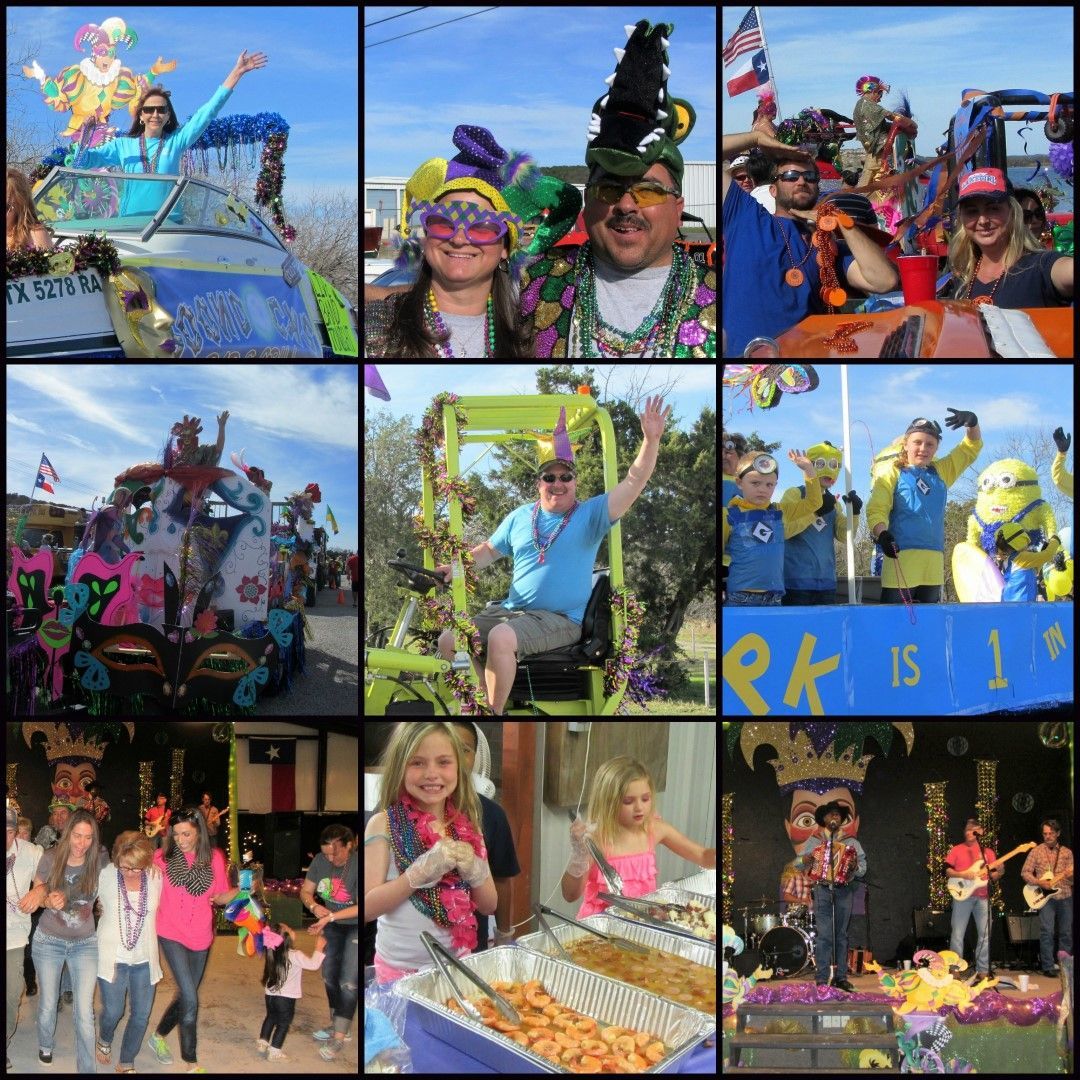 Saturday, March 3, 2018
Parade @ 3pm
Shrimp Fest @ 6pm
Mardi Gras PK Style starts off with a fun and wacky parade. Come as a spectator, or join the parade line-up...it's free...just complete a parade entry form (see details here). Tickets available for the all you can eat shrimp fest. Enjoy boiled shrimp and all the fixin's, live cajun entertainment, costume contest, announce parade float winners and dancing! Complete event details here, or contact the Possum Kingdom Chamber of Commerce at 940-779-2424.
Shrimp Fest tickets for sale, come by the office or call us to purchase. All-you-can-eat Adults $23, Senior 62 over $15, Kids 10 under $10
The Comedy Zone is coming to The Cliffs
Saturday November 11, 2017 at 7pm at the Conference Center Tickets are $7.00
The Bar will be open at 6:30pm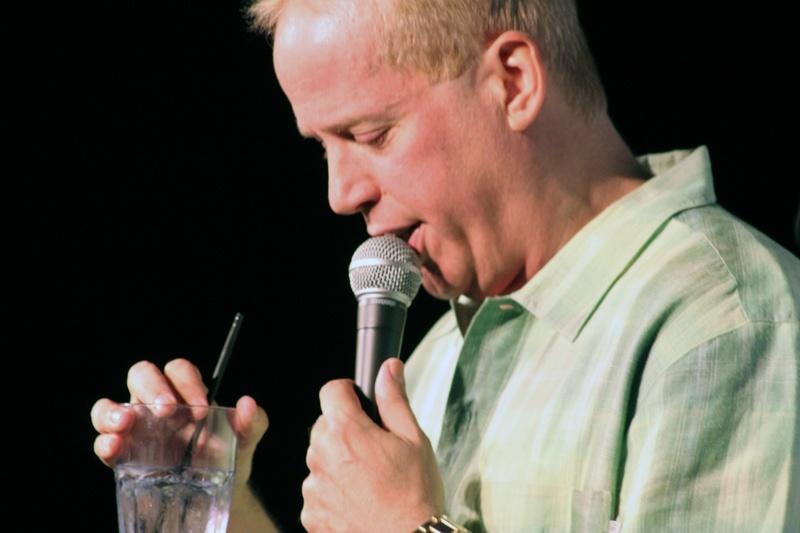 Headliner: JIM HOLDER Jim Holder is an 20+ year veteran of stand-up comedy who has headlined comedy clubs from coast-to-coast.
Read more: The Comedy Zone - Jim Holder at The Cliffs Resort