News
Available at The Trading Post, Whataburger/PK General and Bonita Shores Marina.
$20 each - White and blue short sleeve t-shirts and gray women's tank tops.
Youth and sold our sizes available at
http://www.andersonranchdesign.com/hells_gate_fireworks/shop/
Hope you like them and enjoy the show!!!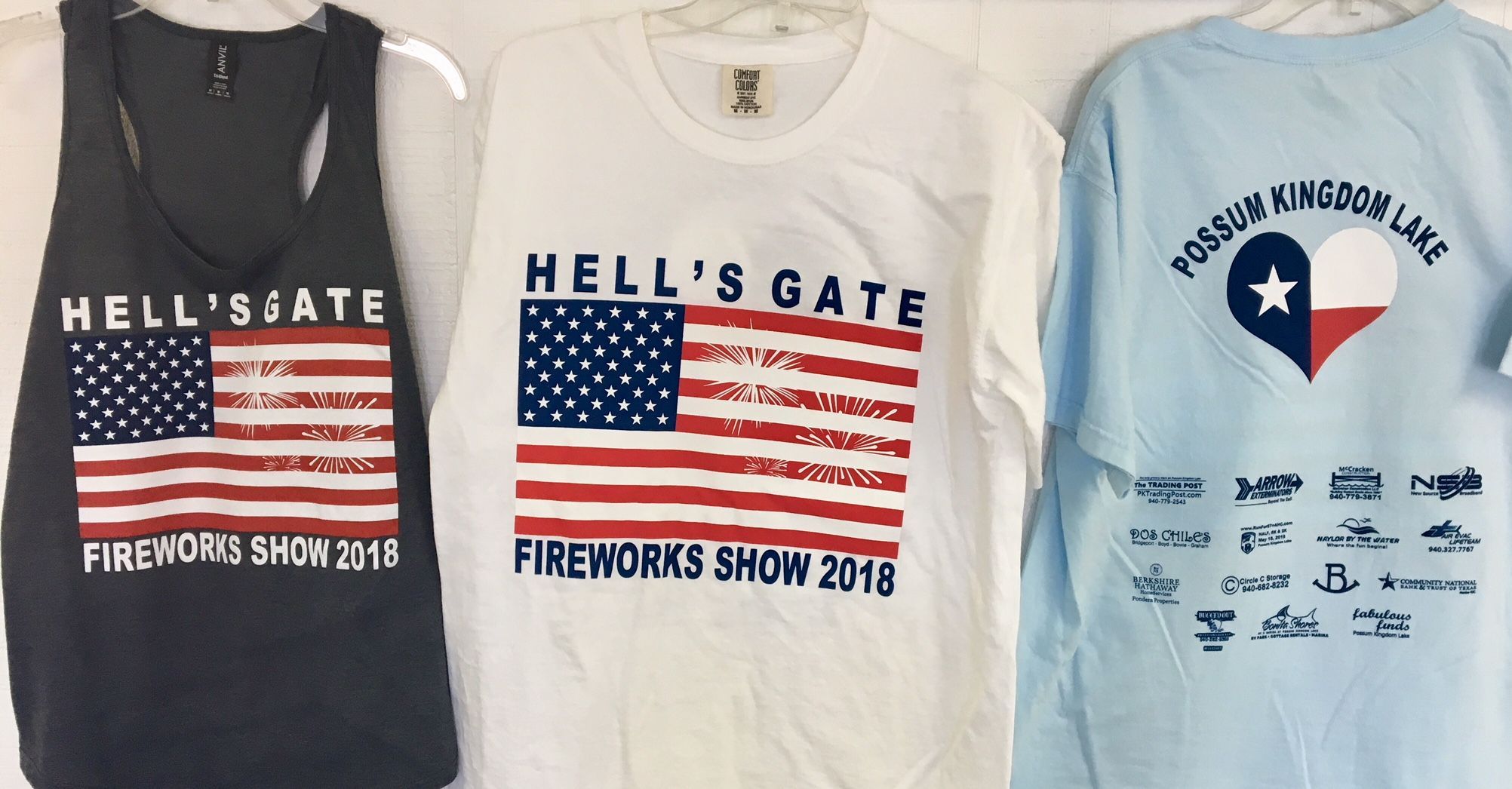 The Possum Kingdom Chamber of Commerce
Brings to you…
FIREWORKS @ HELL'S GATE | SAT - 7/7/2018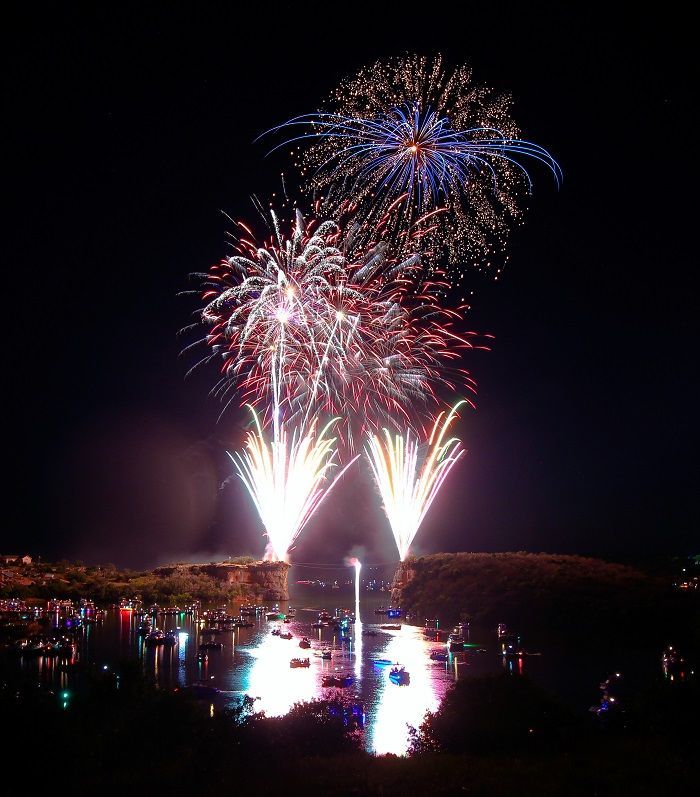 The Possum Kingdom Chamber of Commerce is seeking donations
to cover the cost of the $30,000 Hell's Gate Fireworks Show
Please help us continue this AMAZING tradition by making a donation of ANY amount
Check donations... PKCC, 362 N. FM 2353, Graford, TX 76449
Call in donations... 940-779-2424
On-line donations... just click the donate button at the top of this page
Thanks for your continued support!
Have a fun and safe holiday celebration!
2018 SCHEDULE
Friday 6/1/18
1:10 pm Warm Up Dives
2:10 pm Women's & Men's Round 1
3:15 pm Women's & Men's Round 2
Saturday 6/2/18
12:00 pm Event start
1:10 pm Warm up dives
2:10 pm Competition Starts
2:10 pm Women's Round 3
2:40 pm Men's Round 3
3:15 pm RED BULL TV Live Starts
3:20 pm Women's Finals
3:45 pm Men's Finals
4:20 pm Prize Givings
4:30 pm RED BULL Live Ends
4:50 pm EVENT Ends
Or, watch live - Red Bull TV & Facebook

At The Trading Post, Whataburger/PK General Store and the PKCC office $15 each If your size is not available, you will be able to order online this year - go to our website www.possumkingdomlake.com or call us 940-779-2424.
Red Bull Cliff Diving June 1 & 2, 2018 at Hell's Gate...we are proud to say Hell's Gate | Possum Kingdom Lake | TEXAS | USA enters the Hall of Fame World Series all time favorite location!!! Congratus PK!!!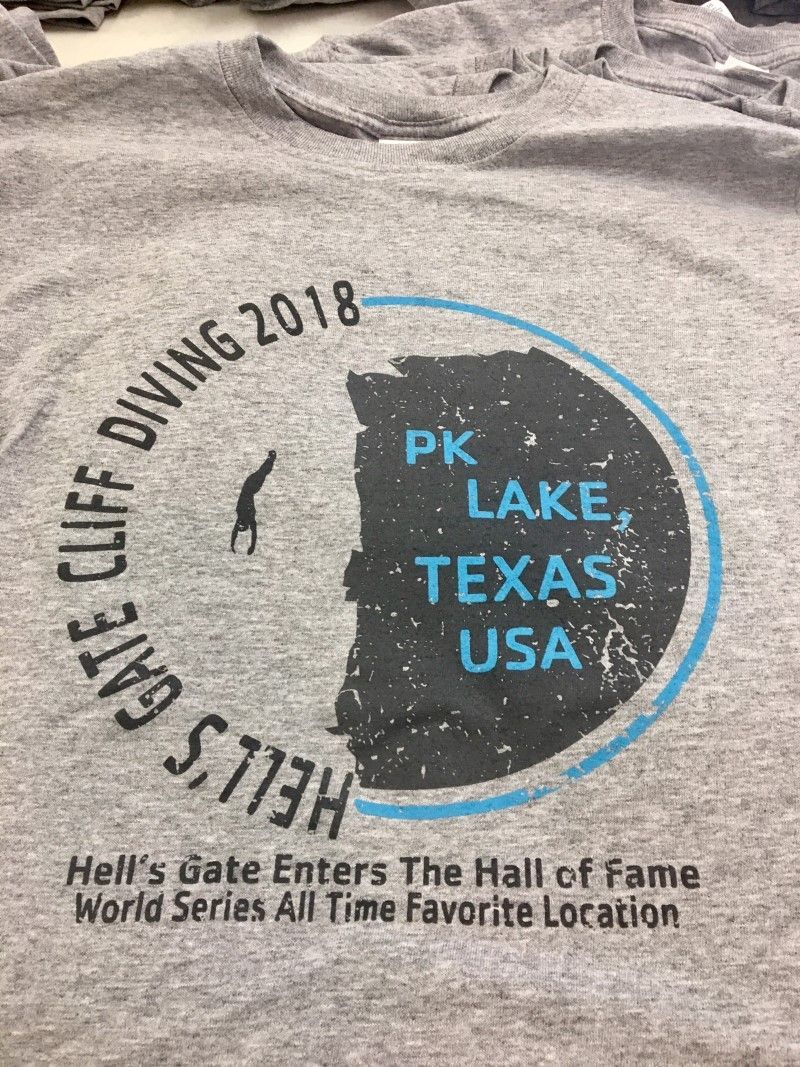 PK Easter Egg Scramble @ the YMCA Camp
Saturday, Marach 31, 2018 - 10:30am-11:30am
Egg Scramble begins @ 11am sharp
NEW LOCATION & TIME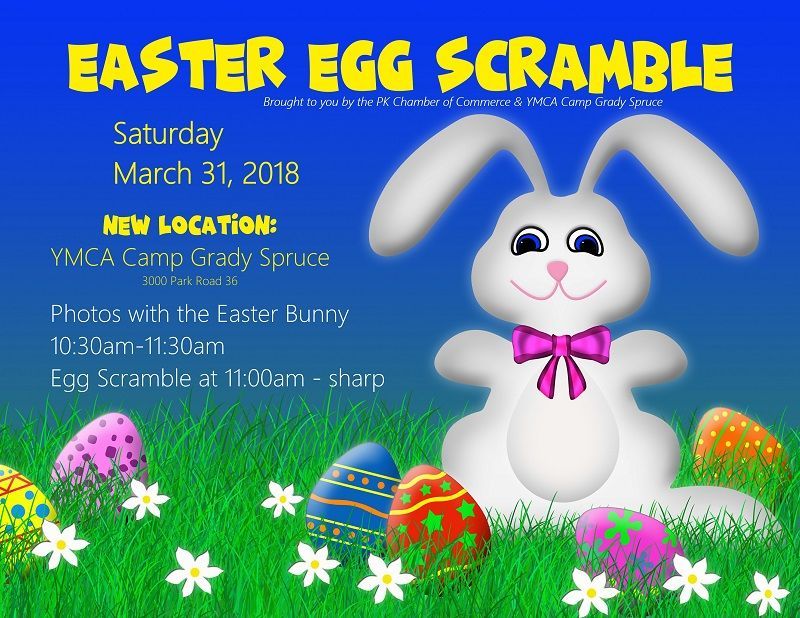 The PKCC would like to thank all that participated in the 2018- 21st Year PK Mardi Gras Parade and Shrimp Fest.
A big CONGRATULATIONS to the parade winners! Thanks for making this event a a fun time...great sunny weather and a total of 39 parade floats!!
This event was a success because of all the awesome - hard working volunteers, which include cooks, decorating, clean up, parade organization and the sales/service staff. Also, a big THANK YOU those that took the time and energy to entertain us... the creative and crazy parade and costume participants!! You made the day. A SPECIAL thank you to the cooks, set-up and servers - 691 tickets were sold...that's a LOT of shrimp served!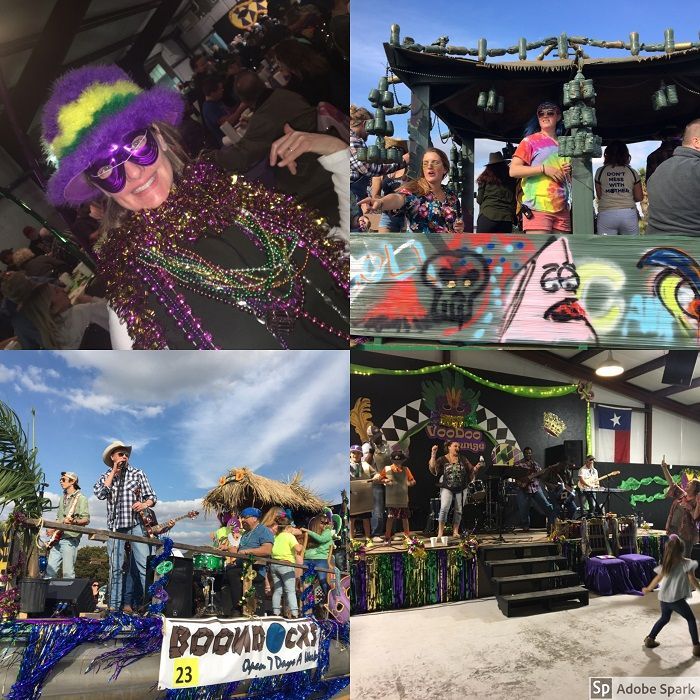 And the winners are...