News
Halloween FUN!
A safe place to treat the kiddos of PK...
ATTENTION All Grown-Ups.....
Decorate your vehicle & line up at Possum Gulch to treat all the little ghost goblins of Possum Kingdom Lake
Be ready to treat by 6:30pm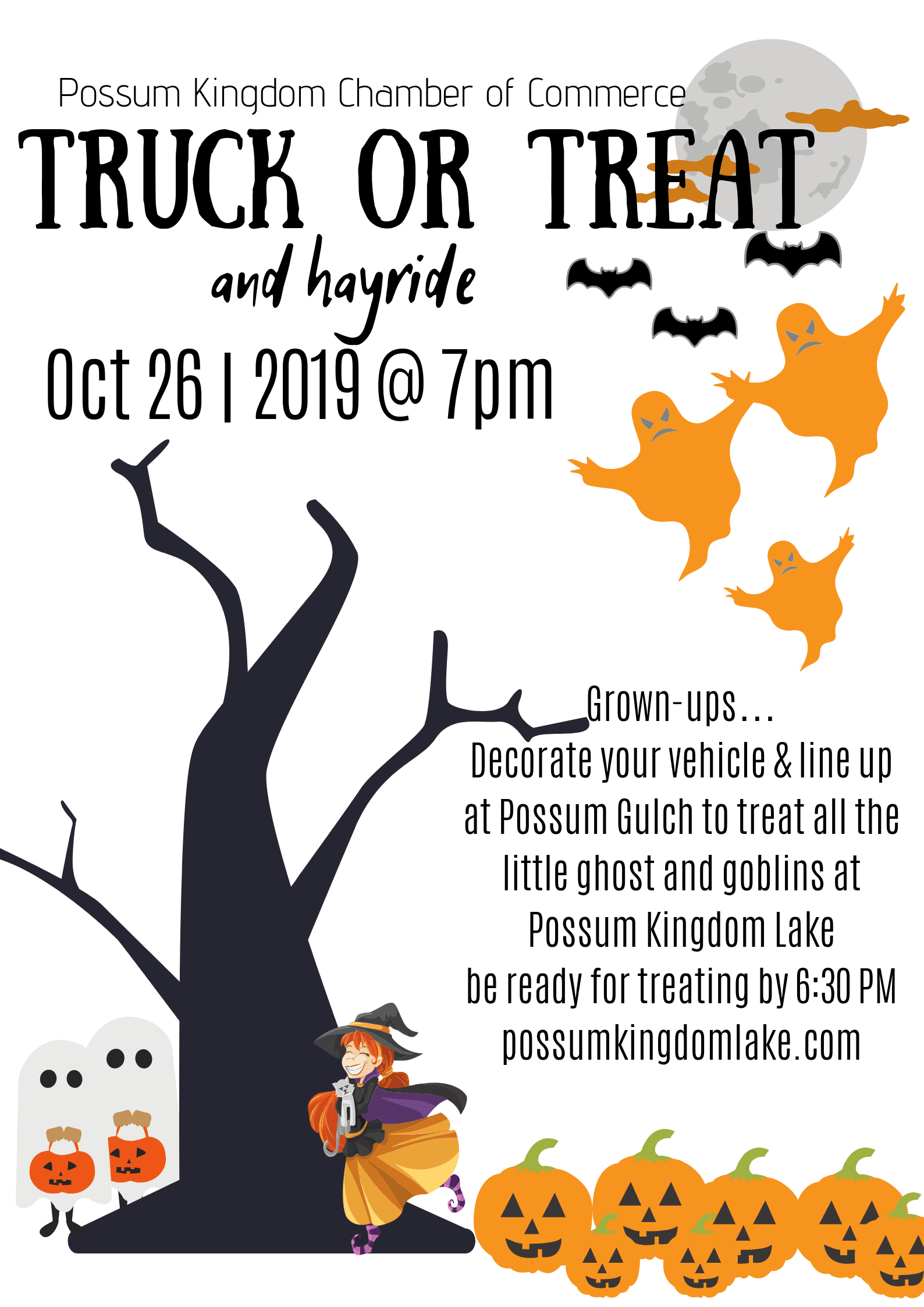 LYFE TYME SMOKER!
20" X 40" Double Lid | Firebox | On Trailer | Retail $5,000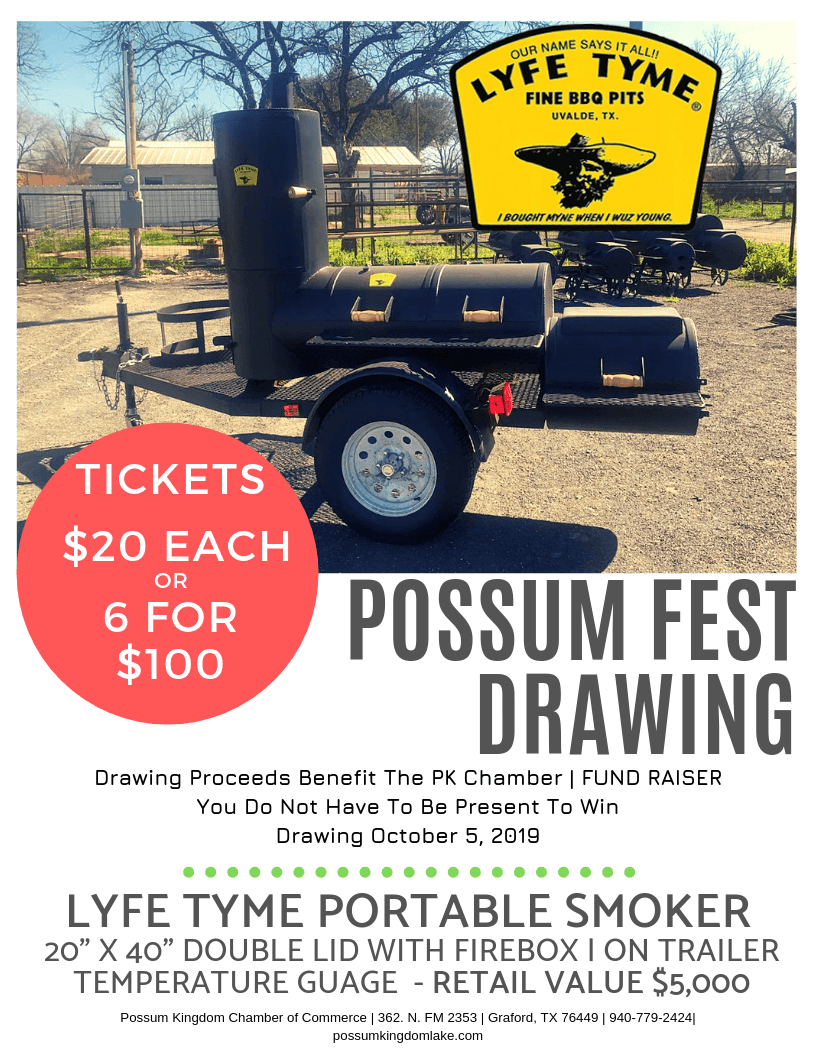 The 25th Annual!!! Possum Fest BBQ & Chili Cook-Off at Possum Kingdom Lake
October 4 & 5 | 2019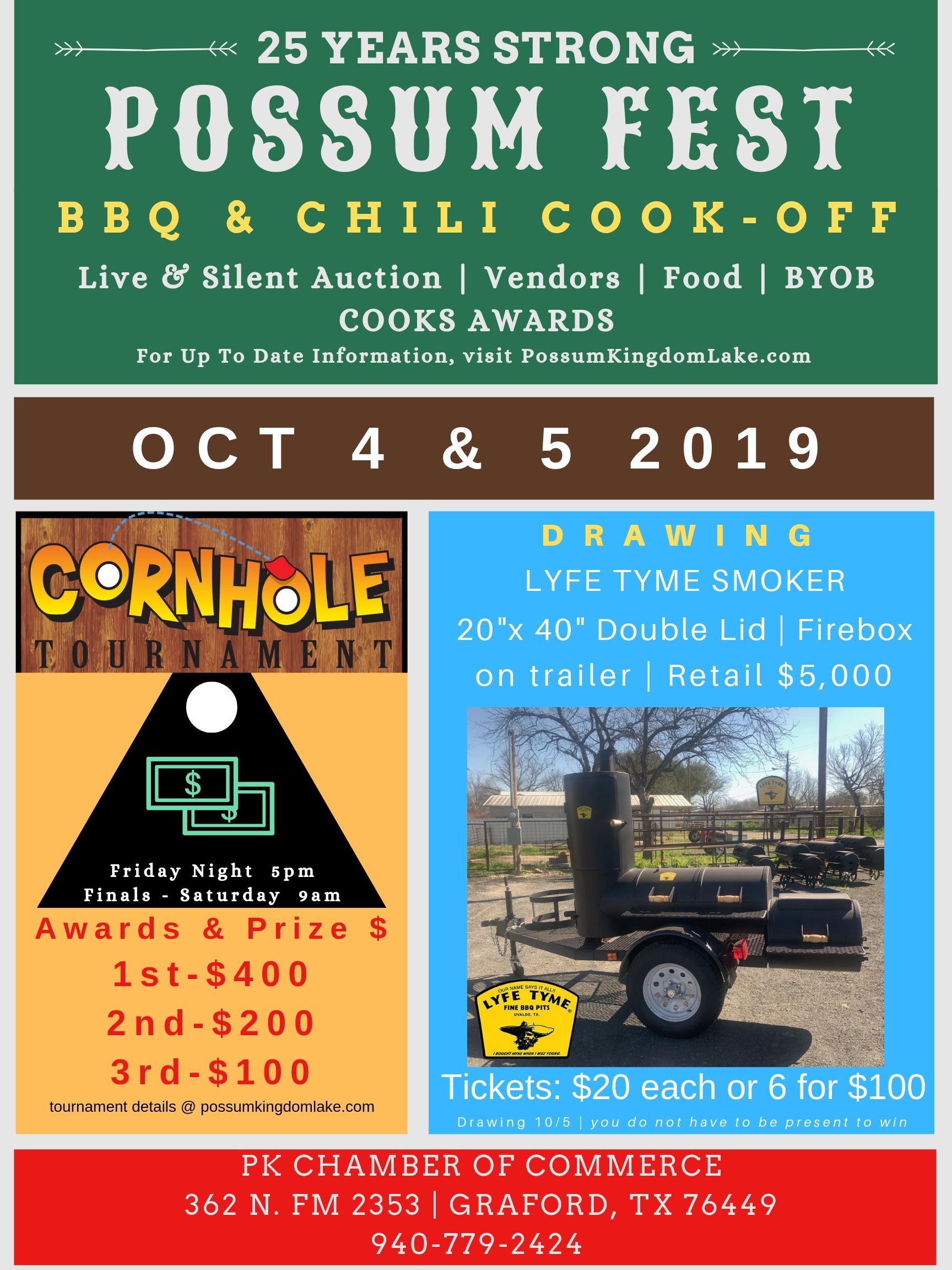 Click here for cook entry forms, live & silent auction forms and up-to-date information.
Saturday, July 6, 2019
Celebrate Freedom with a spectaculat fireworks show at Possum Kingdom Lake!
Through your generous donations, the POSSUM KINGDOM CHAMBER OF COMMERCE has proudly brought you this annual event. Please help us raise $30,000 (cost of the show) to keep the tradition going this year!
Making a donation is easy...click on the gold donate button above, or contact our office at 940-779-2424.
Thanks and enjoy the show!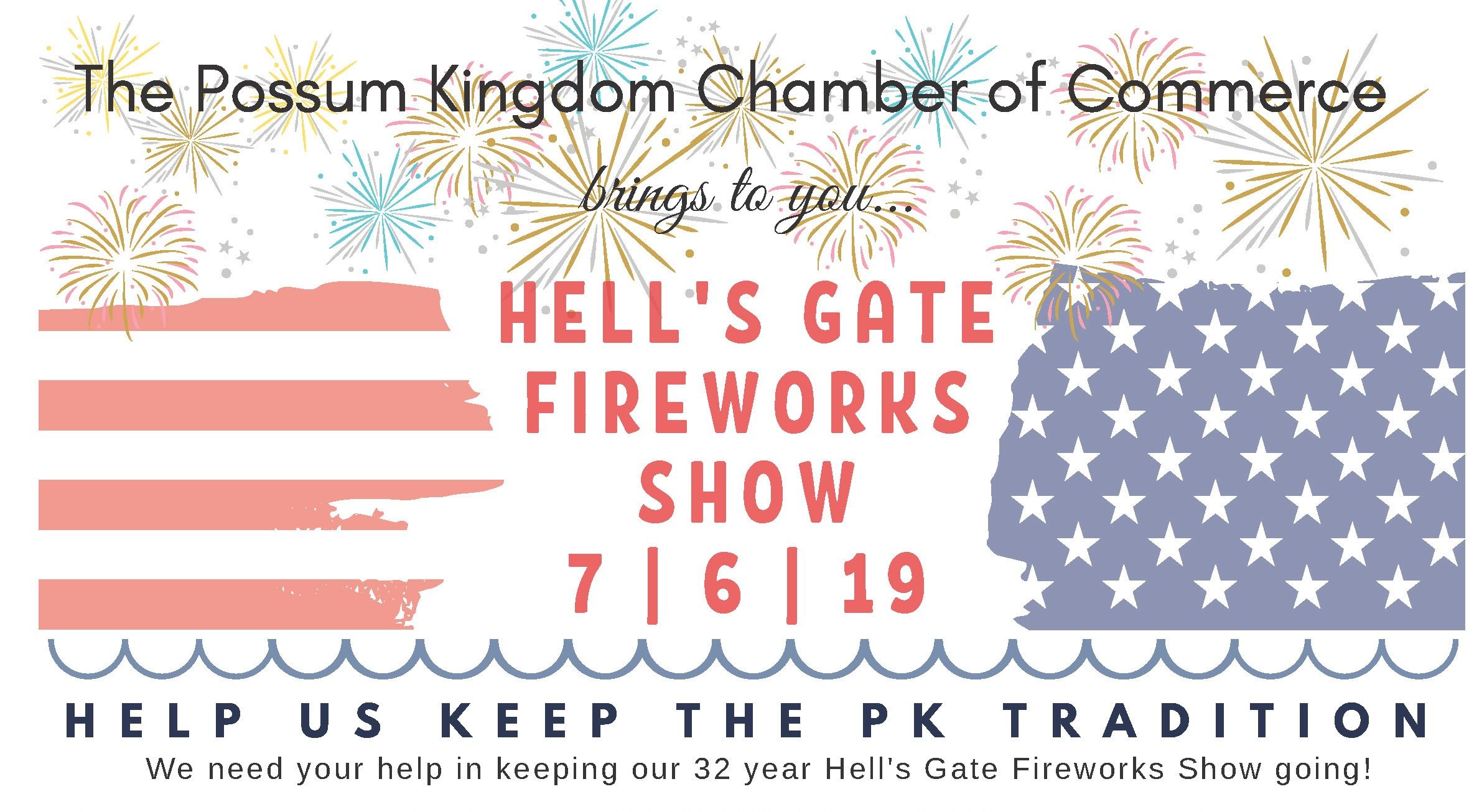 At The YMCA Camp Grady Spruce | 3000 Park Road 36
April 20, 2019 | 10:30am - 11:30am
Photos with the Easter Bunny from 10:30am-11:30am
Easter Egg Scramble | 11am - Sharp