News
Saturday, March 7, 2020
Parade @ 3pm
Shrimp Fest @ 6pm
Mardi Gras PK Style starts off with a fun and wacky parade. Come as a spectator, or join the parade line-up...it's free...just complete a parade entry form (see details here). Tickets available for the all you can eat shrimp fest. Enjoy boiled shrimp and all the fixin's, live cajun entertainment, dancing, and the parade float winners awards ceremony! Complete event details here, or contact the Possum Kingdom Chamber of Commerce at 940-779-2424.
Shrimp Fest tickets for sale, come by the office or call us to purchase. All-you-can-eat Adults $25, Senior 62 over $15, Kids 10 under $10.
Current PK weather conditions...click here.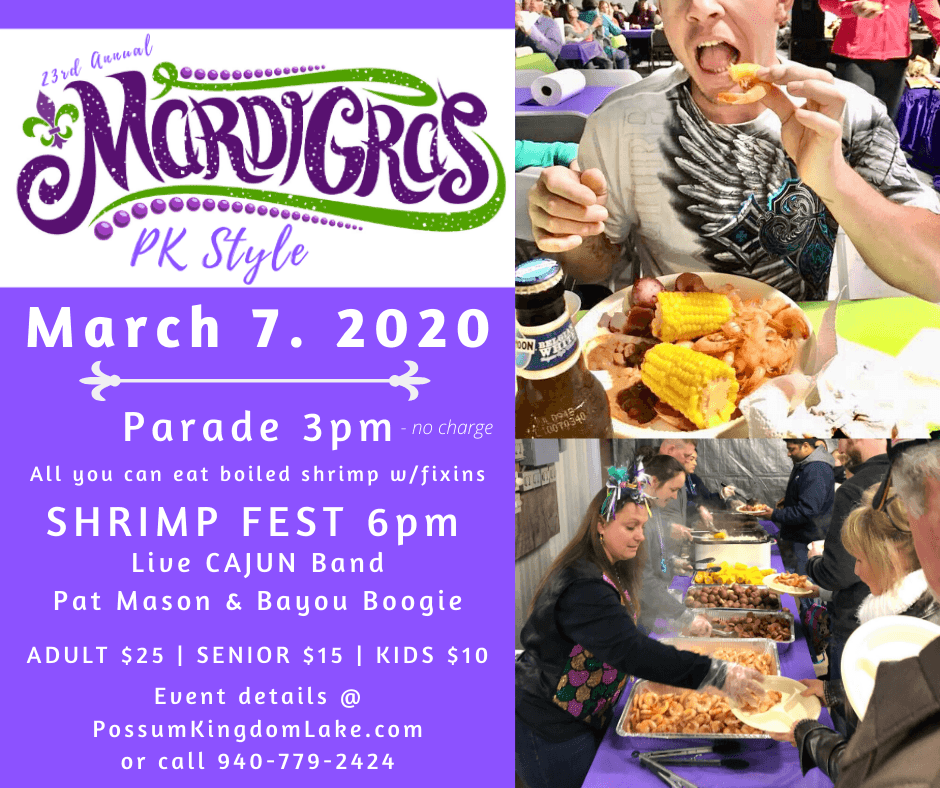 Halloween FUN!
A safe place to treat the kiddos of PK...
ATTENTION All Grown-Ups.....
Decorate your vehicle & line up at Possum Gulch to treat all the little ghost goblins of Possum Kingdom Lake
Be ready to treat by 6:30pm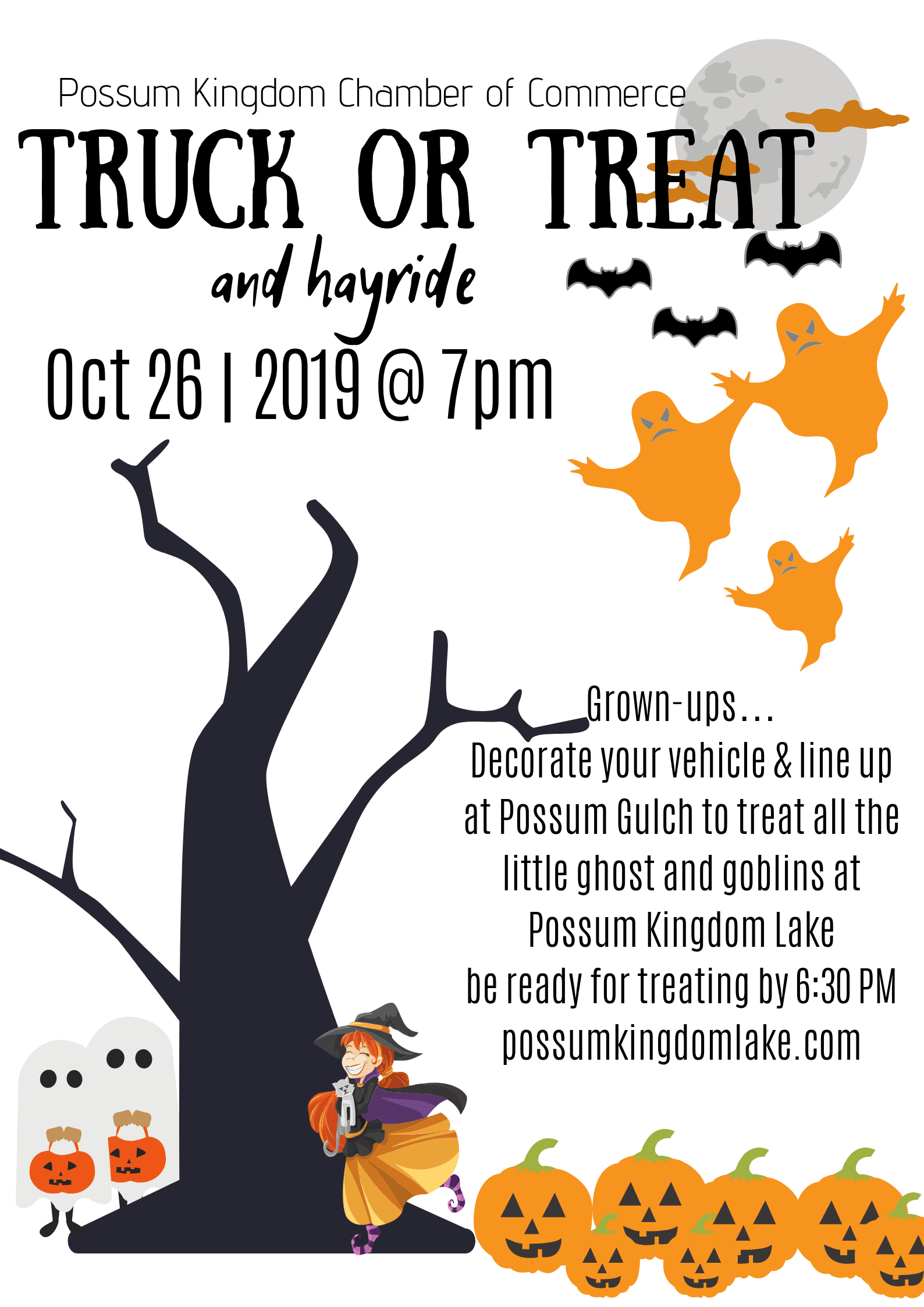 LYFE TYME SMOKER!
20" X 40" Double Lid | Firebox | On Trailer | Retail $5,000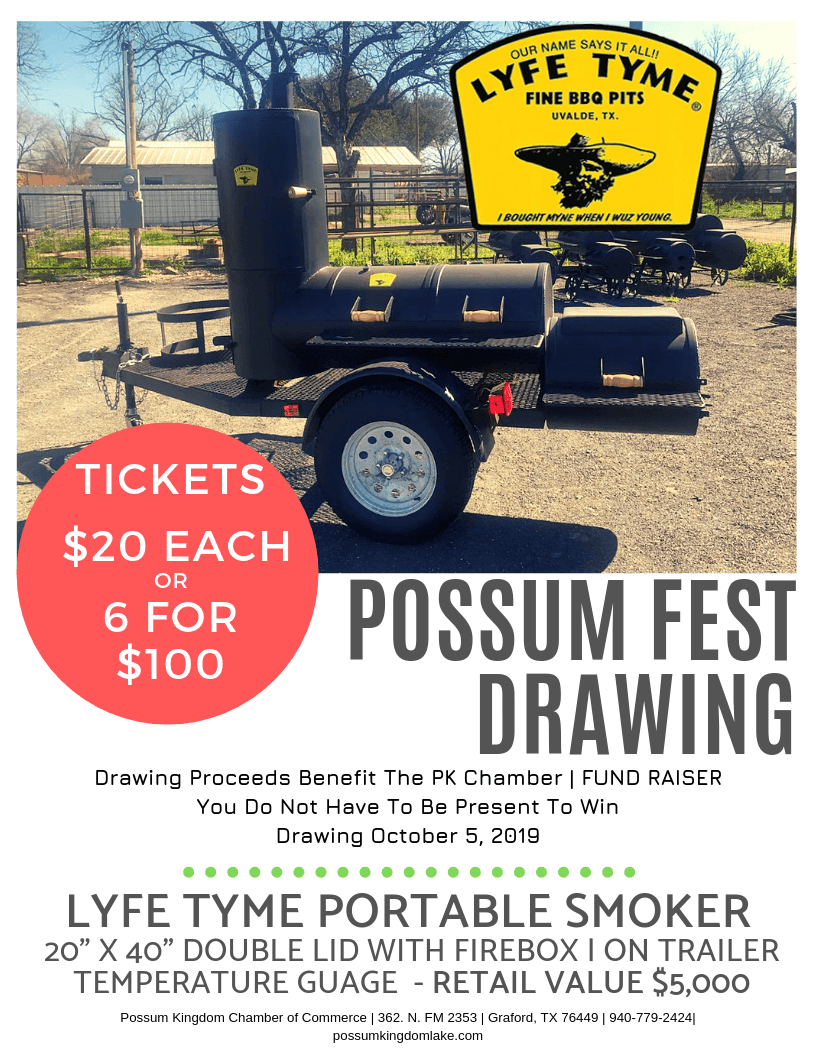 The 25th Annual!!! Possum Fest BBQ & Chili Cook-Off at Possum Kingdom Lake
October 4 & 5 | 2019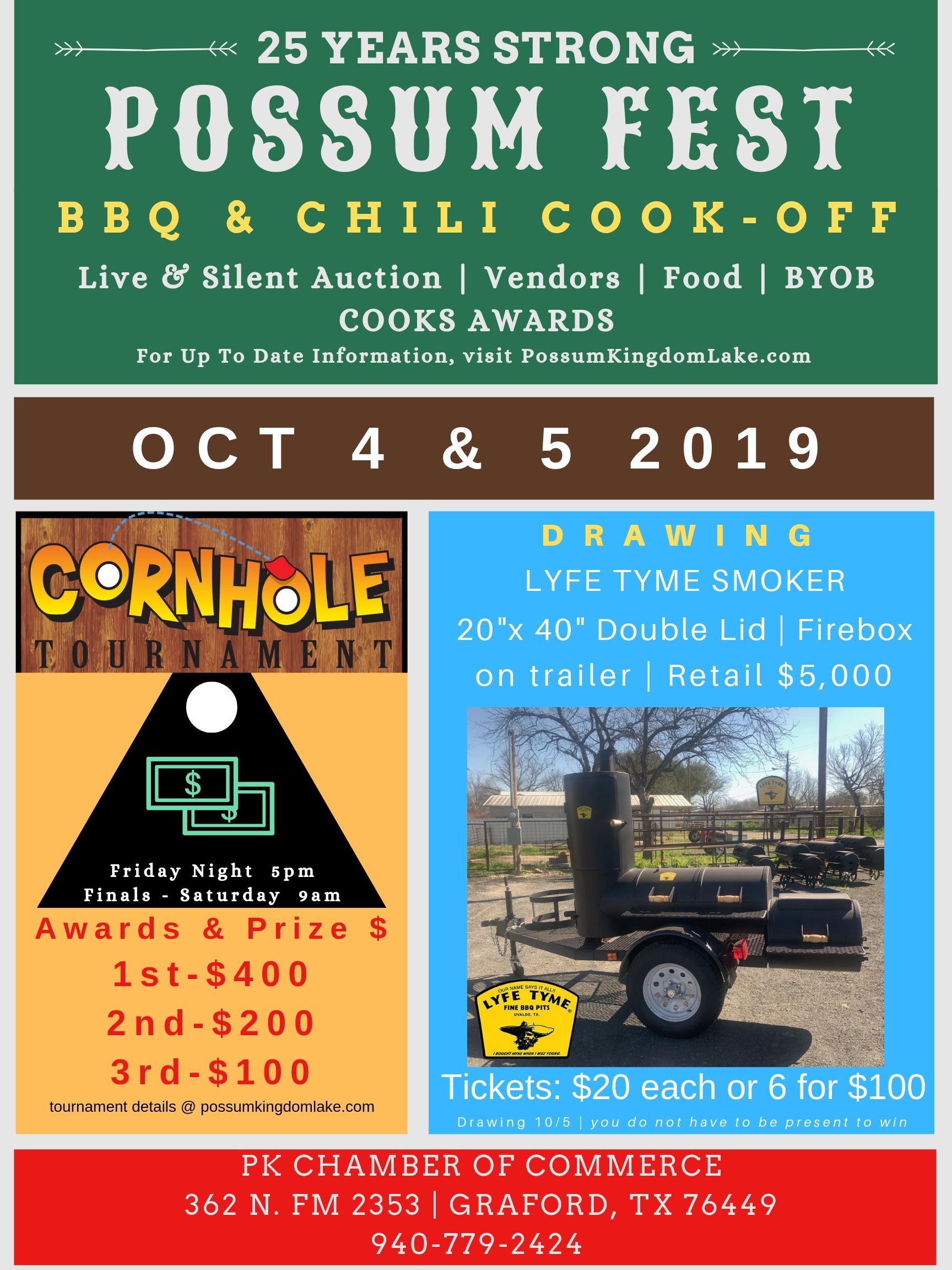 Click here for cook entry forms, live & silent auction forms and up-to-date information.
Saturday, July 6, 2019
Celebrate Freedom with a spectaculat fireworks show at Possum Kingdom Lake!
Through your generous donations, the POSSUM KINGDOM CHAMBER OF COMMERCE has proudly brought you this annual event. Please help us raise $30,000 (cost of the show) to keep the tradition going this year!
Making a donation is easy...click on the gold donate button above, or contact our office at 940-779-2424.
Thanks and enjoy the show!