News
The Possum Kingdom Chamber of Commerce
Brings to you…
FIREWORKS @ HELL'S GATE | SAT - 7/4/2020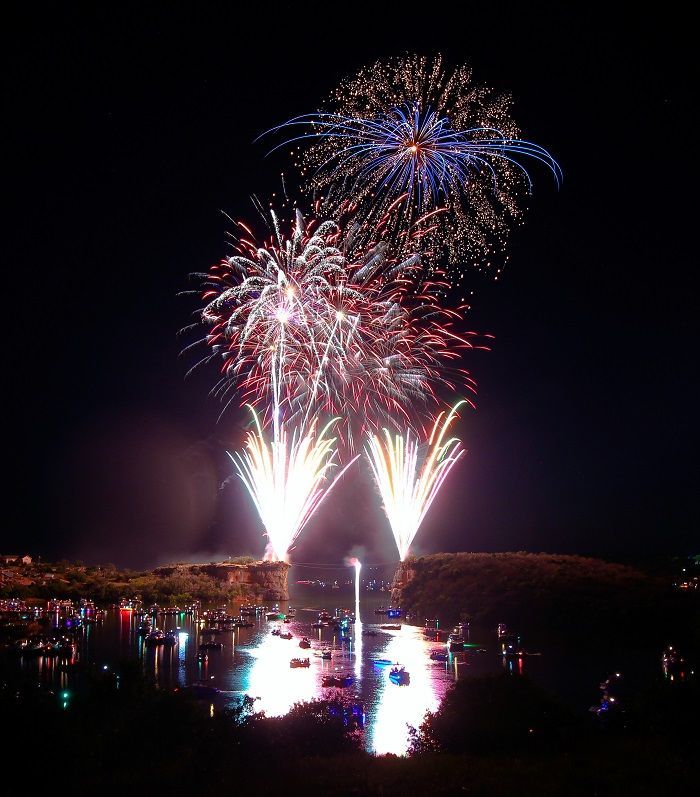 The Possum Kingdom Chamber of Commerce is seeking donations
to cover the cost of the $30,000 Hell's Gate Fireworks Show
Please help us continue this AMAZING tradition by making a donation of ANY amount
Check donations... PKCC, 362 N. FM 2353, Graford, TX 76449
Call in donations... 940-779-2424
On-line donations... just click the donate button above
We are sorry to announce, for the best interest of everyone's health and safety, the YMCA Camp Grady Spruce will NOT BE OPEN TO THE PUBLIC to view the 2020 Hell's Gate Fireworks Show.
Sorry for the inconvenience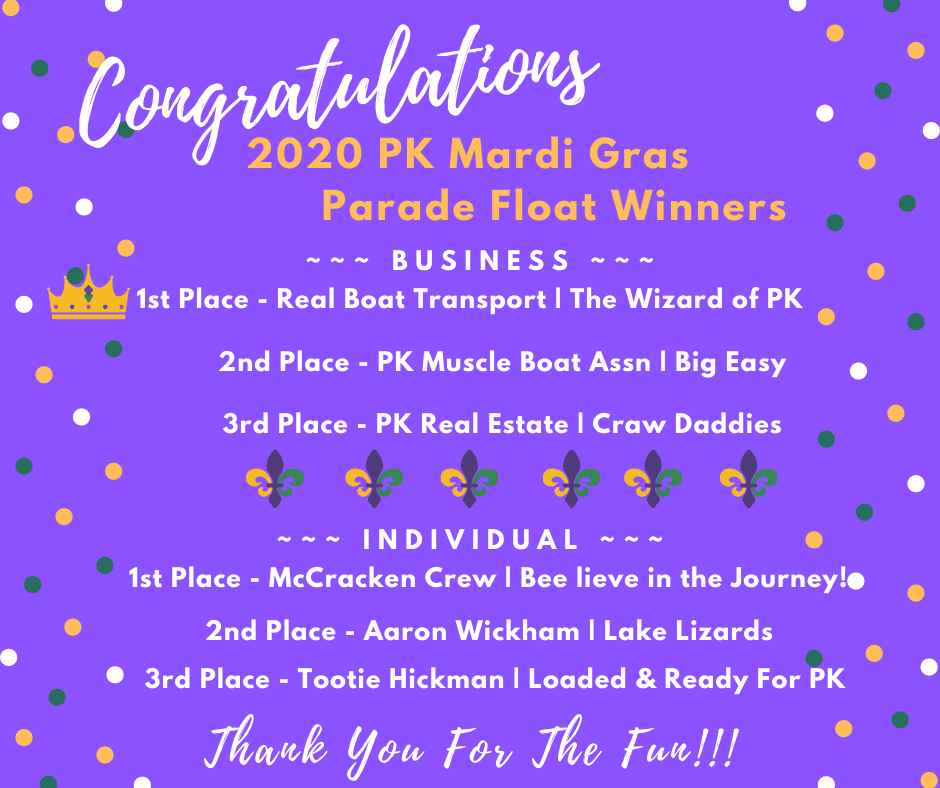 What fun we had at the 2020 Mardi Gras Parade...thanks and congratulations to the parade float winners!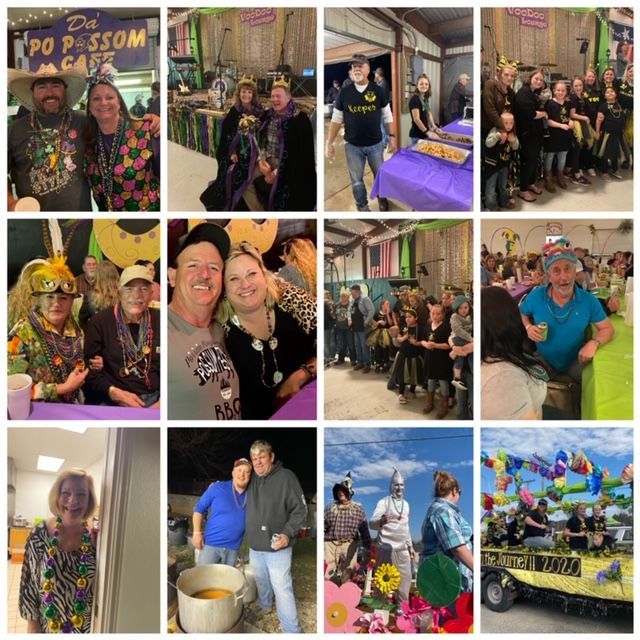 The PKCC would like to thank all that participated in the 2020- 23rd Annual PK Mardi Gras Parade and Shrimp Fest.
A big CONGRATULATIONS to the parade winners! Thanks for making this event a a fun time...great sunny weather and a total of 43 parade floats!!
This event was a success because of all the awesome - hard working volunteers, which include cooks, decorating, clean up, parade organization and the sales/service staff. Also, a big THANK YOU those that took the time and energy to entertain us... the creative and crazy parade floats!! You made the day. A SPECIAL thank you to the cooks, set-up and servers - 804 tickets were sold...that's a LOT of shrimp served!
We also want to thank all the parade spectators and the 804 people that purchased shrimp fest tickets. This is a PKCC fund raiser and the net proceeds are used to have other events throughout the year primarily for the children in our community. These events, Easter Egg Hunt, Halloween Truck or Treat, Christmas with Santa and the Angel Tree are for the enjoyment of our small community.
PK Mardi Gras event is also our way of kicking off the "lake season" and for local businesses to promote their business in the parade. Also to give our lake guests and community a fun way to enjoy the lake and local businesses...boy, were they busy this year!!!
Saturday, March 7, 2020
Parade @ 3pm
Shrimp Fest @ 6pm
Mardi Gras PK Style starts off with a fun and wacky parade. Come as a spectator, or join the parade line-up...it's free...just complete a parade entry form (see details here). Tickets available for the all you can eat shrimp fest. Enjoy boiled shrimp and all the fixin's, live cajun entertainment, dancing, and the parade float winners awards ceremony! Complete event details here, or contact the Possum Kingdom Chamber of Commerce at 940-779-2424.
Shrimp Fest tickets for sale, come by the office or call us to purchase. All-you-can-eat Adults $25, Senior 62 over $15, Kids 10 under $10.
Current PK weather conditions...click here.