The PKCC would like to thank all that participated in the 2016 PK Mardi Gras Parade and Shrimp Fest.
A big CONGRATULATIONS to the parade and costume winners! Thanks for making this event a blast...and we must not forget the perfect weather given to us for the parade.
This event was a success because of all the awesome - hard working volunteers, which include cooks, decorating, clean up, parade organization and the sales/service staff. Also, a big THANK YOU those that took the time and energy to entertain us... the creative and crazy parade and costume participants!! You made the day.
THANKS and we hope to see y'all next year!!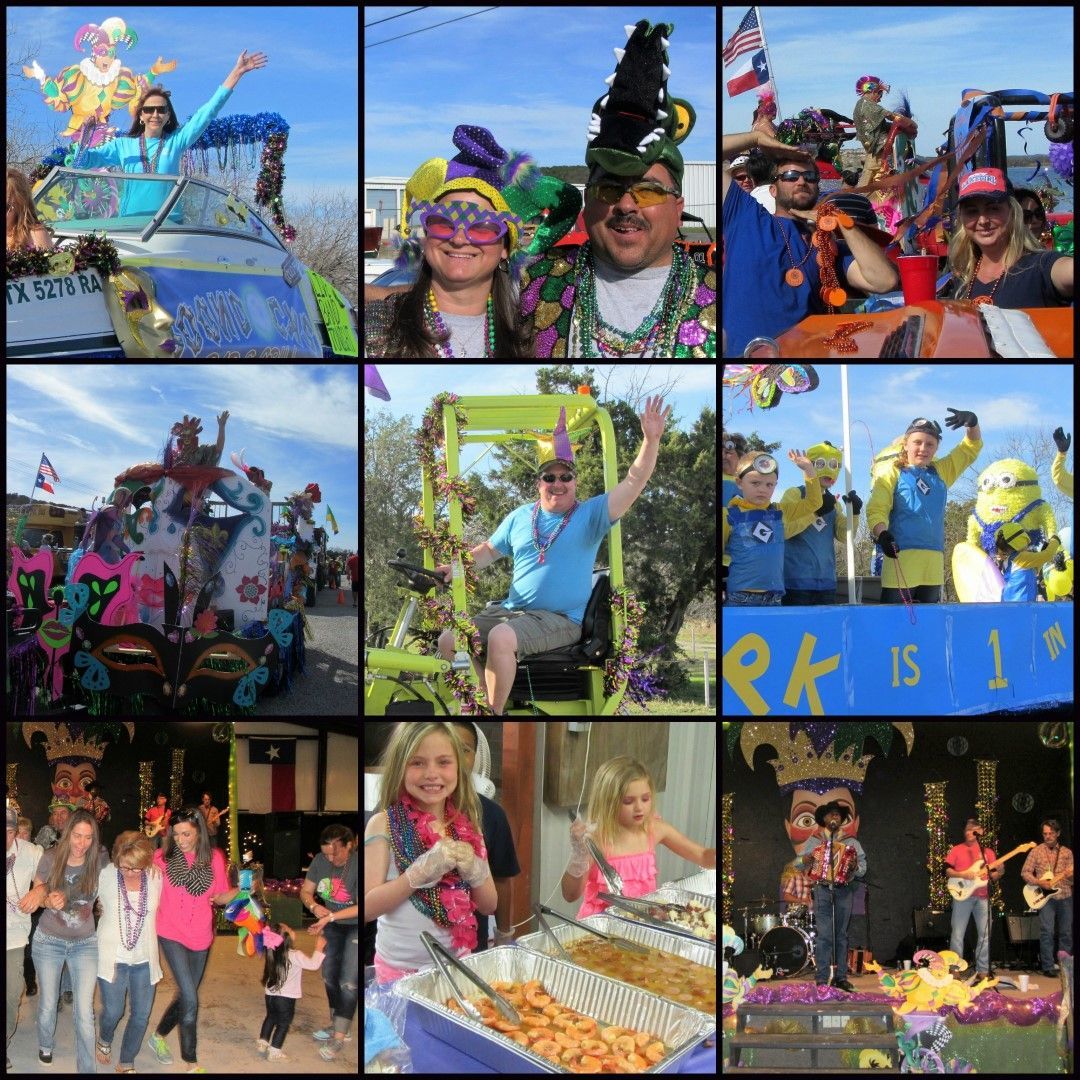 PARADE WINNERS
Business
1st #5 Real Boat Transport
2nd #22 YMCA Camp Grady Spruce
3rd #38 Bluff Creek

Individual
1st #10 Belles of PK
2nd #20 PK Is One In A Minion
3rd #42 Spoiled Not Boiled

Costume Winners

Adult
1st James Smith - Minions
2nd Possum-Mrs. Tolver
3rd Cindy Sanner & Girls

Child
1st Minion Kids
2nd Spoiled Not Boilded Kids

King Possum, Queen Carp
Hugh Shire & Susan Shire - Dallas Texas

Mardi Gras Basket Drawing Winner
Kelly McNeely