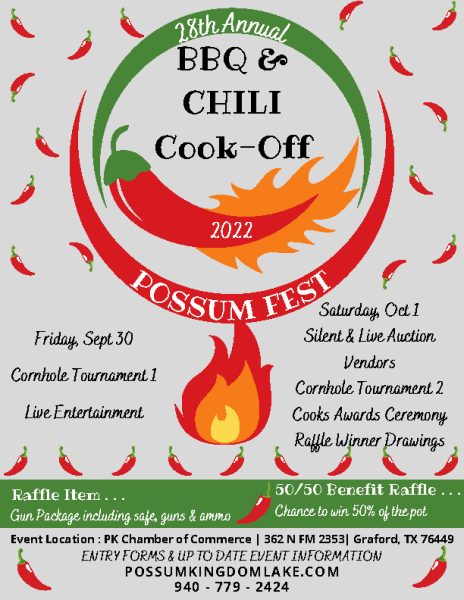 Come enjoy a weekend of fun!!!
2022 Possum Fest BBQ & Chili Cook-Off
Friday, September 30, 2022
* Cornhole Tournament 1 - Cash Prizes and gifts for all participants (click here for more information)
* Live Entertainment - Tempting Disaster will be playing live from 8PM to 11PM
Saturday, October 1, 2022
* Silent Auction & Live Auction
* Vendors
* Cornhole Tournament 2 - 50/50 winnings
* Cooks Award Ceremony
* Raffle Winner Drawings
If you would like to enter in the Cook-Off, click here for cook entry forms.
For Rules and Regulations for the Cook-Off, click here.
For the Schedule of the weekend's festivities, click here.