News
Halloween FUN!
A safe place to treat the kiddos of PK...
ATTENTION All Grown-Ups.....
Decorate your vehicle & line up at Possum Gulch to treat all the little ghost goblins of Possum Kingdom Lake
Be ready for judging and treating by 6:30pm
BEST DECORATED SITE WINS THE $$$$!!!
1st Place - $250 | 2nd Place - $150 | 3rd Place - $100 CASH!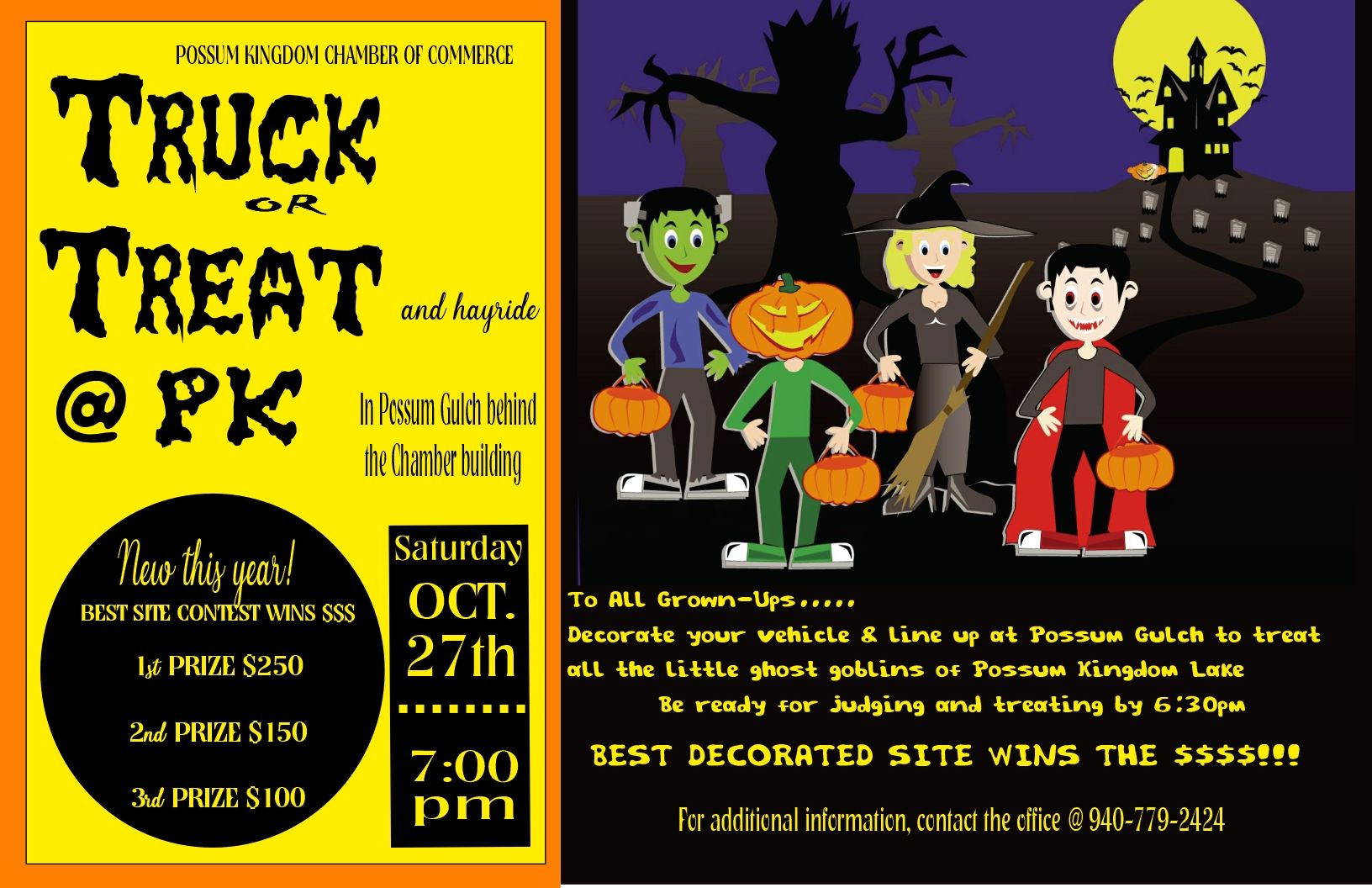 On Sale now...purchase for a chance to win this "make life easier" toy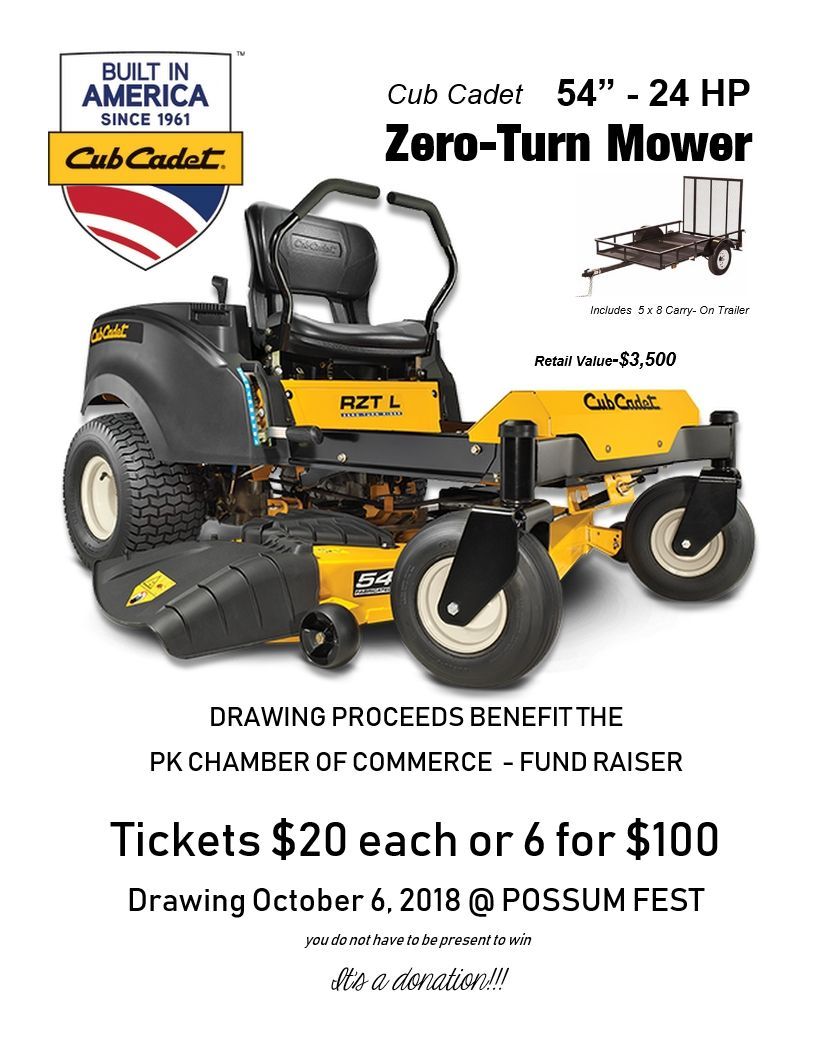 24TH Annual BBQ & Chili Cook-off @ Possum Kingdom Lake
October 5-6, 2018 at the PK chamber building - BYOB - no entrance fee - everyone is invitied!
It's a PK lake tradition - fun things to do...
Enter the cooks competition - be a cooks judge - shop the live & silent auction items - cheer on the winners at the cooks awards ceremony - shop the vendor area - enjoy live entertainment
Click here for full event details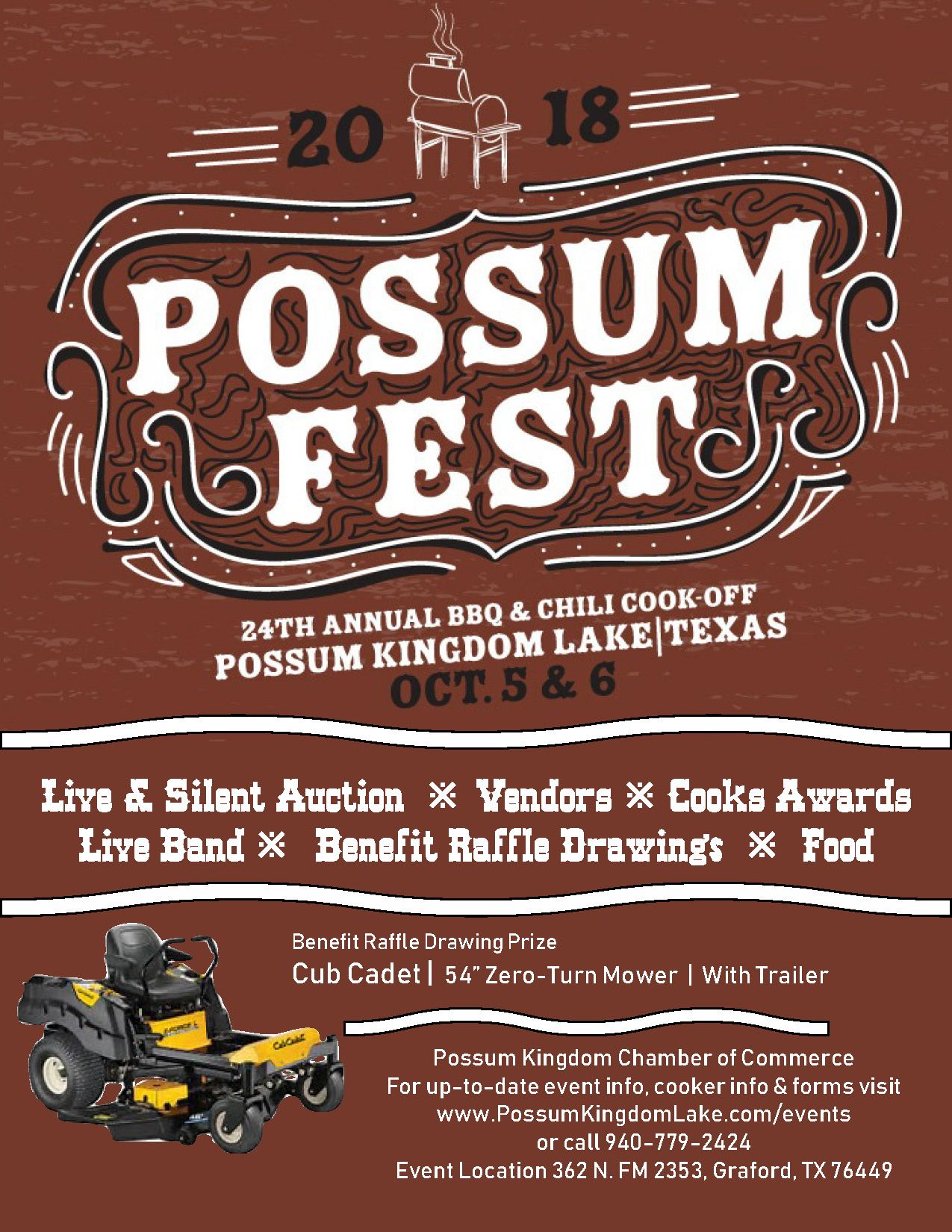 Online ordering available for Hell's Gate Fireworks Show Adult t-shirts, Women's tanks and Youth t-shirts.
It's easy, just visit http://www.andersonranchdesign.com/hells_gate_fireworks/shop/home