The PKCC would like to thank all that participated in the 2017- 20th Year PK Mardi Gras Parade and Shrimp Fest.
A big CONGRATULATIONS to the parade and costume winners! Thanks for making this event a a fun time...even though the weather was a little chilly and misty, the festivities continued on!!
This event was a success because of all the awesome - hard working volunteers, which include cooks, decorating, clean up, parade organization and the sales/service staff. Also, a big THANK YOU those that took the time and energy to entertain us... the creative and crazy parade and costume participants!! You made the day.
And the winners are...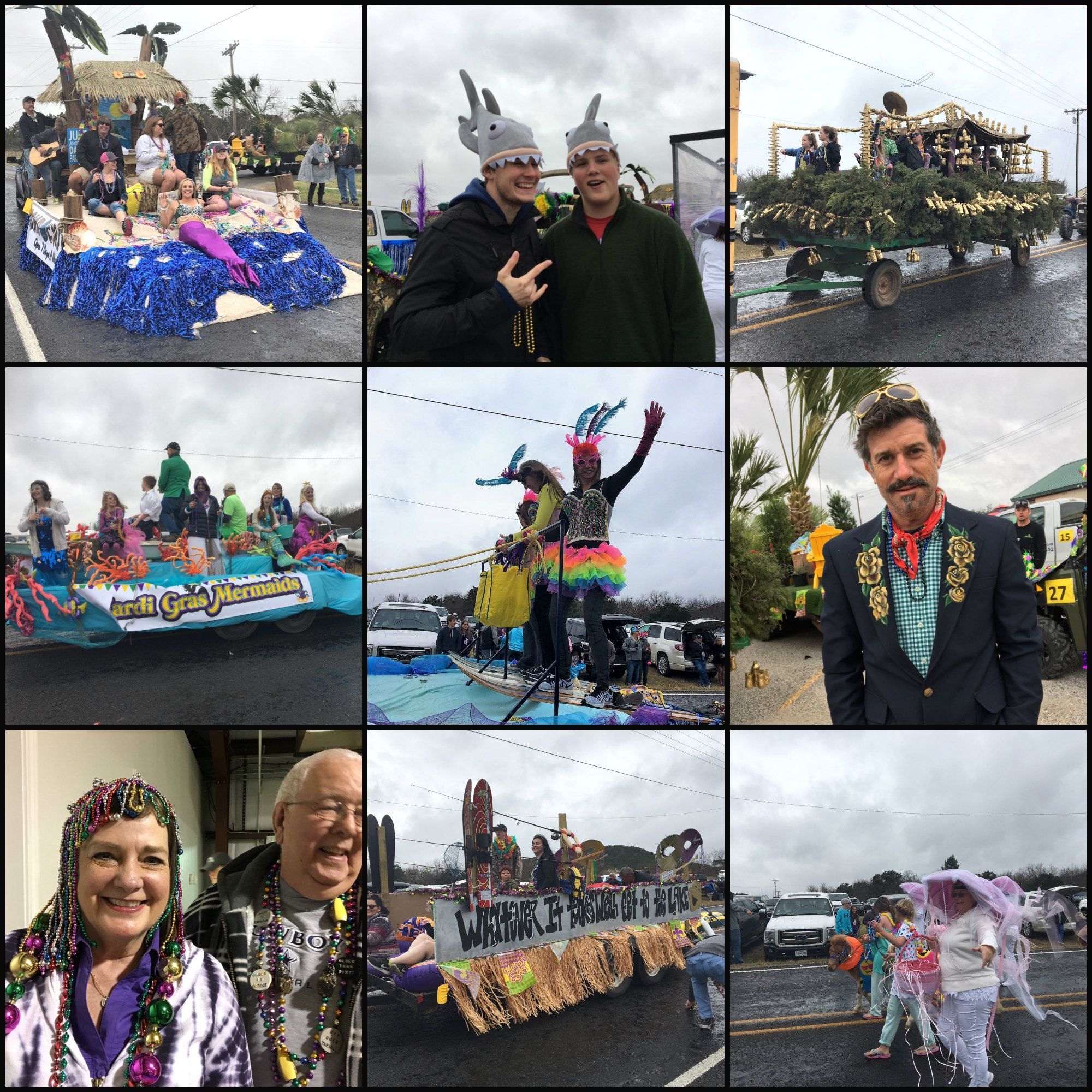 2017 Parade Winners
BUSINESS CATEGORY
1st Place - Boon Docks Bar & Grill
2nd Place - Smart Hardware
3rd Place - Possum Kingdom Real Estate
INDIVIDUAL CATEGORY
1st Place - P.K. Endless Summer Days
2nd Place - Mardi Gras Mermaids
3rd Place - Henderson Hijinks
2017 Costume Winners
ADULT CATEGORY
1st Place - Art & Millelle Bryan
2nd Place - Saul & Karen Tovar
3rd Place - Virginia Dill - Let Us Do It Landscaping
KIDS CATEGORY
1st Place - McKenzie Greent
2nd Place - McKenna Blanch
3rd Place - Riley Nance
2017 KING POSSUM - QUEEN CARP
Brett McGuire & Erin McGuire - Mineral Wells, TX
Raffle Basket Winner
Saundra Gaylord
CONGRATS - THANKS and we hope to see y'all next year!!